The amount of events this Christmas 2022 is insane. We're making up for lost time during the last two Christmas periods marred by Covid19. 
It feels like there are events happening everyday and all over Malta. For the full list you can check out our events calendar. But here we're listing out top 10 picks this season.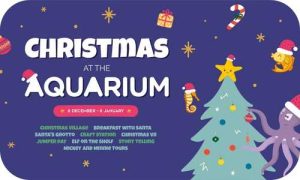 The Aquarium will once again be the perfect location to enjoy Christmas activities with the whole family. There will be great Christmas activities and amazing décor. In addition to the amazing Winter Wonderland, there are many other activities throughout December, fit for all age groups. These include;  Breakfast with Santa, Christmas Craft Station, Jumper Day, Elf on the Shelf and Christmas VR. There will also be aquarium tours featuring the famous characters of Mickey and Minnie mouse!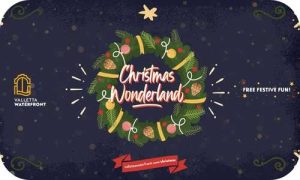 The must go to family Christmas event! Enjoy a month of free Christmas events. Soak in the Christmas warm and jolly ambiance, and indulge in scrumptious holiday foods and sweets. The entire family will be entertained with a variety of events. Such events include; photo sessions with Santa and Mrs. Claus, Jack Frost, and elves on stilts. And for the younger kids, there will also be live performances, and wandering mascots.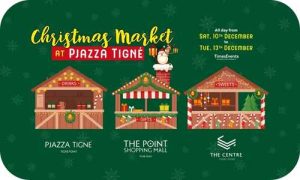 The Pjazza Tigné Christmas market in Sliema will have over 25 Christmas-themed stalls and pop-up shops selling traditional gifts, jewellery, home goods, toys, seasonal sweets, savoury food and drinks, and many other items. The market is set against the beautiful landscape of The Point Shopping Mall. This is a great place to hang out with the family.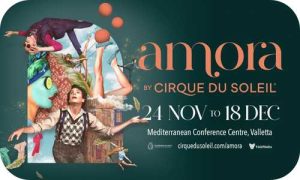 AMORA welcomes you to experience La Valette's whimsical and enchanted world, where the streets come alive with heart-pounding acrobatics and a captivating show. This magnificent show is a return to Cirque du Soleil's roots and it will be a great experience for you and your family.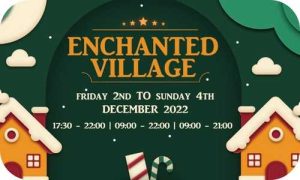 Head to some Christmas fun at the enchanted village of San Gwann. This 3 day Christmas village located in San Gwann is certainly not to be missed. Aside from the stalls, which will provide all visitors with a one-of-a-kind shopping experience, various activities for the entire family will be held throughout the weekend. Children will be able to meet and take photos with Santa, as well as listen to animated stories and have fun in the kids' area.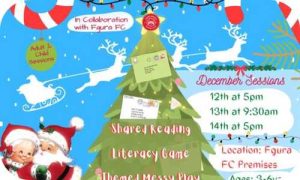 This event is held by little Explorers. Their qualified educators will lead Christmas-themed sessions which will include shared reading, messy play, a literacy game, and a scientific experiment, as well as many other educational activities. Spend some time with your little ones this Christmas season, and explore a jolly Christmas with Little Explorer.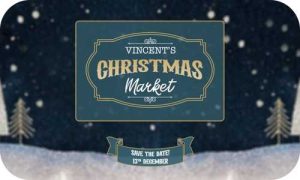 This Christmas Market is not just a shopping experience; it is a visual delight. Vincent's Christmas market is the place to discover original, one-of-a-kind Christmas gifts and to celebrate the season with family and friends. What's great about this event is that it's held outside in nature. You can also enjoy a  cozy cup of Chai, a glass of Mulled wine, hot chocolate, and even a shot of Egg Nog as you roam around the stalls. As for activities for young ones, expect : Horse Riding, Bouncy Castles, Magic Show, Trampoline, Face Painting, Art and Crafts and other amazing surprises. Sounds like a fantastic day to spend with the kids, full of merry and fun!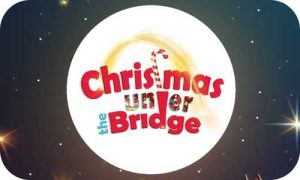 Christmas under the bridge is back for another year! An amazing 9-day packed event with so much fun activities for kids of all ages. See how Marsa's Labor Road transforms into this magical place filled with a joyful ambiance. Enjoy their Christmas market selling the best roasted chestnuts and lots of delicious pastries. This event hosts the largest Christmas tree ever built in Malta, making this event certainly unmissable.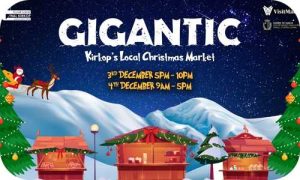 Organised by Kirkop Local Council, this beautifully put together event has different activities for all the family to enjoy this Christmas. This year, GIGANTIC will be offering homemade,  mouth watering delicacies that will certainly please all the families taste buds. Following the success from last years Live Crib, Gigantic have decided to bring it back! The live crib will take over the entire Misraħ iż-Żerniq in the serene village of Kirkop on the 3rd and 4th of December, brought to life by local talent – the Kirkop Pageant group, with real actors, live animals, and identical costumes! This Market will be a great experience all throughout.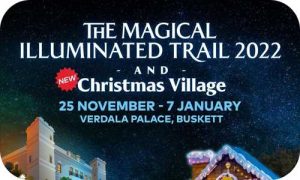 The Magical Illuminated Trail is Back at the Enchanting Verdala Palace in Buskett with newer and bigger attractions in addition to a brand new Christmas Village  A thrilling after-dark family outing filled with loads of new attractions. taking place from November 25th until January 7th.
Oh, how we long to be young once more! We are certain that the kids will create tons of fun memories thanks to these local spectacular events this Christmas! Check out our check out our events calendar to discover more local events happening this Christmas season.
Head to our Facebook Page and Instagram to keep updated with our latest content!