If there were anything to make me question my motivations for having a child, it wouldn't be the sleepless nights, the dirty nappies or the supermarket tantrums…it would be CocoMelon. I hear those poorly written nursery rhymes in my head when I'm in the shower, at work, in bed. Those creepy AF parents and their annoying kids are everywhere I turn. It's like I'm living in a badly animated horror movie.
Now, I know that kids watching TV is frowned upon and perhaps there are some who would suggest that publishing a list of awesome kids TV shows is in some way irresponsible. But I've gone through two lockdowns plus a quarantine, and all with a toddler, a part time job, an anxiety diagnosis and a nightmare wisdom tooth extraction – so to those people I say, "you do you", but right now, "me" is happy to risk my child growing into a mouth-breathing, monosyllabic couch potato after a little TV if it means I can have an uninterrupted cup of tea.
As a result of the most recent lockdown, CocoMelon (or Capaca as my son calls it) is now banned permanently from our screens, having been replaced with the most wonderful, meaningful TV shows I've had the pleasure of viewing. After a hard day of just surviving, I now genuinely look forward to settling down on the sofa with my boy, right after he's finished his evening milk and is all fluffy and cute, to bond over 20 minutes of super chilled, often beautiful, animations that we both love.
We've put together a countdown of Island Bébé's favourite calming kids TV shows that are not only tolerable but are surprisingly therapeutic for us parents. So, without further ado, here's what made the cut.
5. Trash Truck | Netflix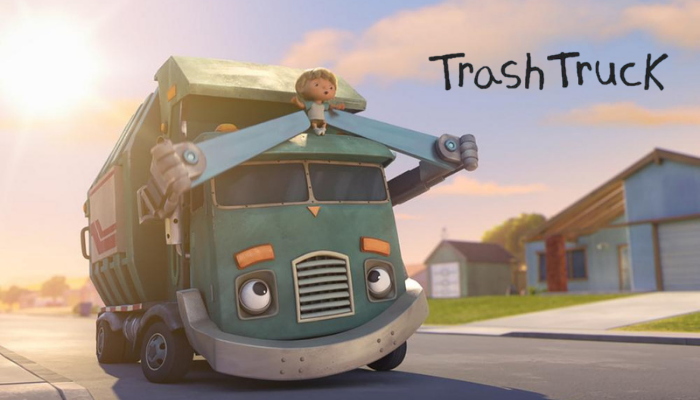 Who would have thought that a cartoon about a garbage truck would have made it onto this list? Trash Truck is a quirky animation inspired by the creator's son's love of these stinky vehicles. The series follows 6-year-old Hank and his group of friends consisting of a bear, a mouse, a racoon, and of course, Trash Truck. I think it's the beautiful scenery and wholesome messages about friendship that make me love it so much. Even the blatant liberties it takes with physics (how did Trash Truck fit through Hank's front door when he came for a sleepover?) just add to its endearment.
4. City of Ghosts | Netflix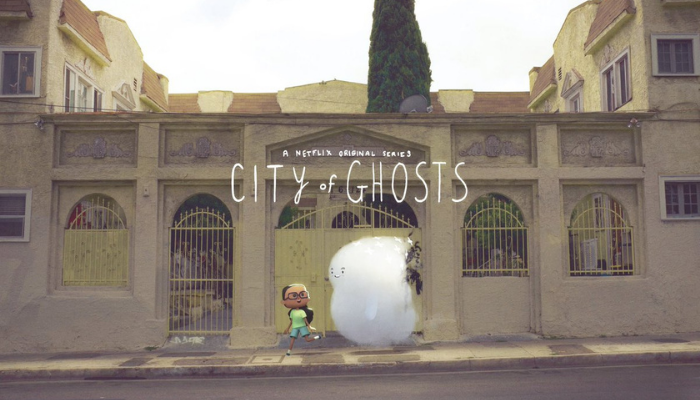 This made the list not only because it's super-chilled and lovely to watch, but because when it comes to kids show formats, I've never seen anything quite like it. The show is based on a bunch of kids who interview ghosts for their pretend documentary series (don't worry, they aren't scary ghosts), but while the characters are animated, the backdrops are all real footage taken in parts of LA. There's a lot to learn about history and ethnicity from this truly unique series set in such a vibrant and multi-cultural city. It may be a world away from our Mediterranean island, but that doesn't make it any less engaging or relatable.
3. Tumble Leaf | Amazon Prime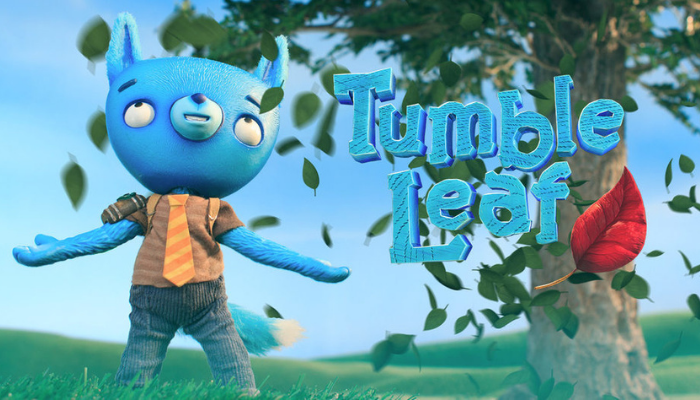 The stop-motion animation style combined with the beautiful environments and cute characters make this enchanting series a family favourite in our house. The main character is a blue fox called Fig who lives in a shipwrecked boat with his best friend, Stick the caterpillar, on the shores of the magical land of Tumble Leaf. Together, they give children subtle lessons in science as they meet the different inhabitants and play through fun storylines. Every time I watch an episode I feel like I'm spending time outdoors, it's a real mood booster, and great for when quarantining means you can't actually go outdoors.
2. Sarah and Duck | CBeebies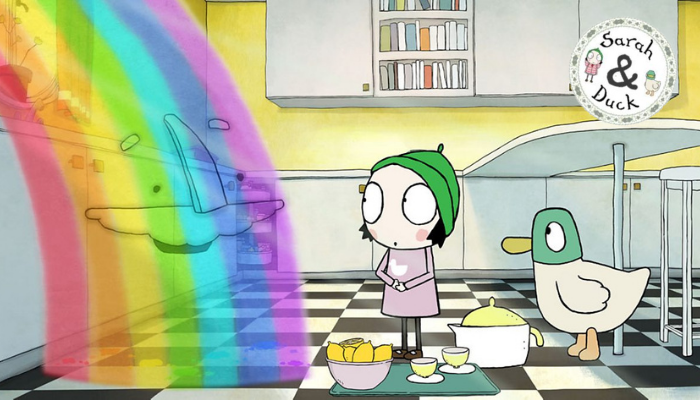 The theme song alone would put this show on our list, it's hilarious watching your toddler quacking his little heart out to the catchy tune – and if you think the song is a bit unusual, wait until you enter Sarah and Duck's world: Twin sisters with an unhealthy ribbon fixation, talking onions, Sarah herself who is inexplicably obsessed with manatees, and her best friend, Duck, who seems to be the only normal one of the bunch. The show reminds me of that feeling you get when you wake up from a random dream: a wonderful story, but one that makes very little sense in the real world, and that's just how we like it!
1. Hey Duggee | CBeebies & Netflix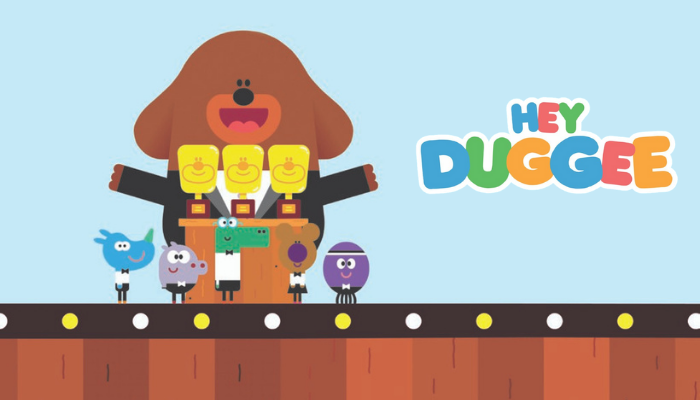 The canine scout leader and his pack of "squirrels" have won our hearts, and the number one spot on Island Bébé's list of our favourite calming kids tv shows. The talent on display in this chilled-out, BBC kids show is astonishing. From the writing to the effective simplicity of the animation, the humour (the cockney panda kills me every time), the way it subtly communicates with the viewer whether parent or child, and the wonderful characters with whom I bonded with instantly. I find it such an impressive piece of entertainment, and it has been my son's favourite from the very beginning. Just like Duggee's squirrels, he always gives me a "Duggee Hug" right at the end of each episode which is THE BEST way to end the day.

Have we missed any awesome calming kids TV shows off the list? Let us know on our social pages, you can find us on Facebook and Instagram. Want to offset TV time with some high-energy, outdoor adventures for kiddies? Check out our Island Activities section.