Halloween is just around the corner, and it's the perfect time to get creative with your little ones without leaving the comfort of your home. While the world outside might be filled with ghouls and goblin activities and decor, you can create a spooky and memorable experience right in your living room. Here are 5 Fun Halloween Home Activities for Kids.
1.Pumpkin Decorating
Gather some pumpkins and let your kids' imaginations run wild. Try to find some paints, markers, and craft supplies, and watch as they transform these pumpkins into spooky masterpieces. You can even turn it into a friendly family competition to see who can create the most unique pumpkin design.
2.Spooky Movie Marathon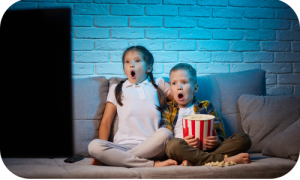 Set up a mini movie theatre at home with your kids' favourite Halloween-themed films. Classics like "Hocus Pocus" or "Casper" are perfect choices. Don't forget the popcorn and blankets for a cosy and eerie movie night. Check out our top 10 best Halloween films to watch with your kids here.
3.DIY Halloween Costumes
Encourage your little ones to get creative by making their own Halloween costumes. Raid the dress-up box, use old clothes, and be as imaginative as you can. Crafting homemade costumes is a fantastic way to bond with your kids too!
4.Halloween Storytime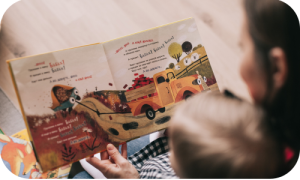 Gather around each other or in a dimly lit room with flashlights and tell spooky stories. You can either make up your own tales or find some age-appropriate Halloween stories to read aloud. This activity is sure to get everyone in the Halloween spirit.
5.Scavenger Hunt
Create a Halloween-themed scavenger hunt around your house or garden. Hide spooky surprises, treats, or even clues leading to a treasure chest. Your kids will love the excitement that this treasure hunt will bring with it.
Remember to capture the memories with photos and videos to cherish for years to come. Celebrate Halloween at home with your kids through these fun activities, for a spook-tacular time!
Keep up to date with our latest articles on Island Bebe.