Not all video games are about weapons, tactics, or fighting formidable bosses, some video games are 100% pure therapy.
When my little one goes down for the night, there's nothing we love more than making a cup of tea and transporting ourselves to a fantasy land for a couple of hours. The dishes can wait, there are fun quests to complete, treasure to collect, and beautiful landscapes to explore.
Here are Island Bébé's 5 favourite relaxing video games that will help restore your health bar.
1. Yonder – The Cloud Catcher Chronicles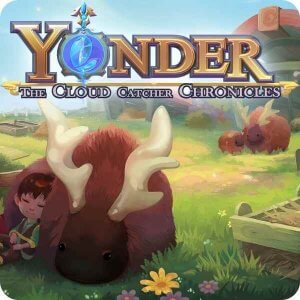 Yonder is a wonderfully friendly and inoffensive sandbox game where you can choose to busy yourself with quests, farming, and cooking – or you can simply do nothing and just explore the game at your own leisure.
There are no rules here, which is what makes it so magical. It has vibes of Zelda with a large helping of Animal Crossing, but still it feels unique. There's enough variety to keep you engaged, but not so much that it overwhelms you – and it's easy to dip in and out of, which is great for us parents with our unpredictable blocks of free time.
Available on: Nintendo Switch, PlayStation 4, Xbox One, Microsoft Windows.
2. Samorost
Despite playing a lot of the big-name games with their bells and whistles, I can never quite shake the 3-part Samorost series from the top of my list of best games of all time. Each instalment is so interesting to look at, so quirky, imaginative, weird, beautiful, ethereal, it's just incredible!
This is a simple point and click game so, in terms of game mechanics, you really can't get any easier. There is no stressful combat, just captivating puzzle-solving in a strange but comforting world. This world was created by Czech indie game developer, Amanita Design, and they have much more titles worth playing, so check them out.
Available in your app store, or you can play in your browser here.
3. Firewatch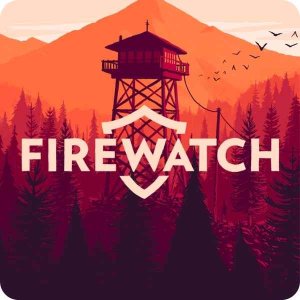 If you like a good mystery, then Firewatch may well be the game for you. Set in the stunning Wyoming wilderness, this calming, open-world adventure really makes you feel like you are truly alone in a vast space.
You begin the journey in Shoshone National Forest with nothing but a hand-held radio to communicate with park boss, Deliliah. From there, the gripping storyline plays out in a choose-your-own adventure style format. The glorious scenery and entertaining storyline make for the perfect escape after a hard day's parenting.
Available on: Microsoft Windows, OS X, Linux, PlayStation 4, Xbox One, Nintendo Switch.
4. Rime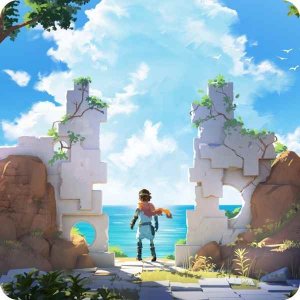 I had never cried over a video game until I completed RIME. I was a complete emotional wreck. I'm sure I had PMT which didn't help, but my god the ending is a heart-smasher.
One of the things I love about this game is that it is the right amount of challenging. It's set over 5 levels in which you have to solve loads of environmental puzzles, none of which were taxing to the point of frustration. This left me with plenty of enthusiasm to focus on the story and visuals, which are wonderful by the way, and it gave me regular shots of dopamine whenever I completed a puzzle. This is truly a great escape, just make sure you have tissues at the ready.
Available on: Nintendo Switch, PlayStation 4, Xbox One, Microsoft Windows.
5. Animal Crossing
No 'relaxing video games' list would be complete without Animal Crossing, so we've included it here. But, be warned, this game is pretty pricey, so if you're new to gaming, it may be best to try out the cheaper ones above before committing to this popular game.
That aside, there is a reason it's not cheap, it is open-ended and works in real-time, so you are getting A LOT of game for your money. Whether you're collecting bugs, making friends, or tending to your farm, you will never run out of things to do in this cute fantasy land.
Available on: Nintendo Switch.
---
We all need an escape sometimes, and no one more so than a new parent. The video game industry is colossal nowadays, and they recognise the need for a variety of genres that will appeal to all tastes.
So, if you're not into guns, violence or complex gameplay then try out one of these beautiful, relaxing video games. Perhaps, if you've been really, really good this year, Santa might drop a nice little games console down your chimney!
For more activity ideas, check out our Island Activities section.