A space designed by mothers, for mothers. 
Little Peeps Town Malta's first role play centre is now permanently in Naxxar and offering its signature 90 mins play sessions this Easter. For those who have not yet visited, Little Peeps Town is designed for children to come and immerse themselves in the world of imaginary play.
The space has also been cleverly designed with you, the parents in mind. You can sit back and relax whilst you watch your children experience the magical world of Little Peeps Town.
Here are our top 6 reasons to visit Little Peeps this Easter:
1. Flora's café. Enough said.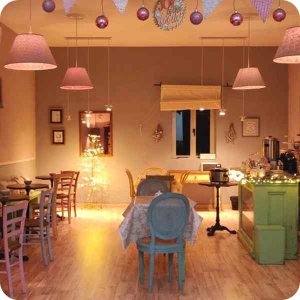 Any place where I can have a coffee, a refreshment or something to eat while my child plays safely is a win. The fact that the café is run by Flora's is enough to know you need to book tickets!
Still, this is only one of the reasons why we loved visiting. Little Peeps makes you feel comfortable as a parent because they've considered all aspects of safety, cleanliness and convenience. 
2. Different areas to explore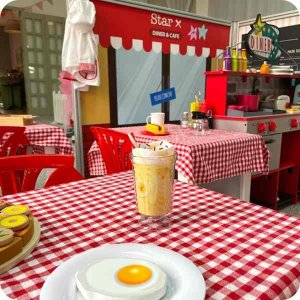 Without a doubt, what sets them apart is the play areas and toys. They source the highest quality toys that capture your child's imagination – from the treats they can give to sick toy animals at the Vet Clinic, to the ice cream van in which they can offer their customers different types and flavoured ice-creams.
3. Seasonal additions
It's not likely that you'll ever visit the same Little Peeps twice. They go into the added detail of decorating for special occasions, whatever the season.
During the Easter period, for example, you'll notice little Easter elements all over. They've also got some special Easter games at each play date, and a small Easter token for your kids to go home with!
4. The No-Shoe Zone (that's comfortable to use)
Cleanliness is top of their list so the play area is a no shoe zone. To make it more comfortable for you, they have a shoe rack and bench allowing you to remove your shoes comfortably.
5. The Buggy Station at the entrance.
I really appreciated this, as it made it easy for me to leave my (very large) pram somewhere safe, knowing it's out of the way. Made all the difference – I could enjoy my visit without lugging it around.
6. The baby changer actually makes sense!
Call me a nitpicker, but this is one facility that really makes a difference. The baby changers at Little Peeps was one of the few I've come across that are at a decent height, so you don't have to break your back. They also provide bins and covers for the changing table.
As we said – the space is designed by mothers for mothers. So once you get to relax, you can allow your children to run free, and run free they will! There's so much for them to explore, play with and be as creative as their little minds wish.
So, if your children are between the ages of 1-7 years old, book your ticket for their current play sessions on their website. You won't regret it!
Check out The Do List for other activities you can do with your children around Malta and Gozo.