This family recipe for 2022 is a little activity to try with your kids. It's probably most suitable to those aged 5 and older.
Starting a new year brings about a whole world of possibilities to kids as well as us adults, so why not tap into that?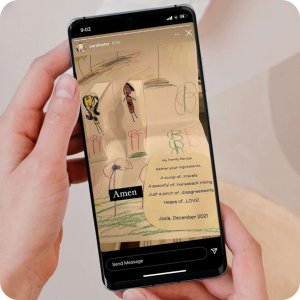 This family recipe gives you and your little ones the opportunity to:
Discuss feelings, big words and emotions.
Reflect on all that you've been through last year, whether individually or as a family.

Was family travel a highlight? Did you spend a lot of time outdoors, or with animals? Was it a fun year at school, or with friends?

Identify which bits were the best, and which are the ones you'd like to do more of in 2022.

Let's go horse-riding more often! We're looking forward to art classes! Let's do more bedtime reading!

Recognize the bits that weren't so great, but are probably going to happen again anyway – like disagreements and the occasional scraped knee

Always a good idea to acknowledge them with the kids, and collectively agree to try and keep them to a minimum.
Building this recipe together could be whatever you want it to be. A moment of reflection, a lesson in gratitude, an exploration of your little ones' emotional capacity or even just a little bit of fun!
Find the printable family recipe template here.
Once you've filled it out together, you can extend the activity by having the kids draw the ingredients they've chosen. You could then stick the drawing and recipe on the fridge – a sweet, daily reminder of your family goals for 2022.