Dawra Durella Childcare Centre have taken over our Crafty Corner, and they're sharing a genius way to turn the countdown to Christmas into a memorable and fun experience for the whole family.
Santa's Beard Countdown Calendar
"Is it Christmas yet?"
If this is a familiar question in your household, then this craft is for you. The Santa's beard countdown calendar is an adorable way to add some excitement to the days leading up to Christmas for your little ones. After you've made the calendar, simply get the kids to add a cotton ball to Santa's beard every day, then when the beard is complete, it means that Santa is coming!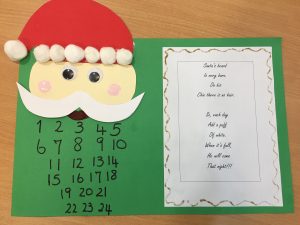 Ms. Marion from Dawra Durella explains: "This craft focuses on your child's sensory and fine motor skills, as well as their cognitive development as they learn through thought, experience, and their senses. It's also just, plain good fun and adds to the magic of Christmas!"
You will need:
Red, white and green kartoncina/card paper
Pink paint
A sponge or paintbrush
Googly eyes
Glue stick
Cotton wool balls
Black marker
How to make it:
Draw all the pieces for Santa's face on to cardboard paper then cut them out.
Using a paintbrush or a sponge, paint Santa's cheeks pink.
Get your little one to put Santa's face together using the green card paper as the background. Then glue the face onto the left side of the green card, leaving enough space on the right for the poem.
Using a marker, write the numbers 1-24 beneath Santa's face. To form the beard shape, start with five numbers in the top two rows, four numbers in the 3rd and 4th row, and finally two rows of three numbers as shown in the image below.
On the white paper, write the poem:

Santa's beard is very bare,
On his chin there is no hair,
So, each day add a puff of white,
When it's full he will come that night!

Glue the poem onto the space on the right side of the green card.
Explain to your child that every day they will stick a ball of cotton wool to the beard. Then explain that when the beard is full, it will be Christmas the next morning!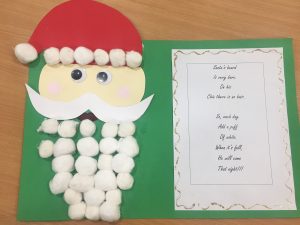 We can't wait to give this super-cool craft a try! If you create your own Christmas countdown calendar, don't forget to share the results with us on instagram @island_bebe_malta and @dawra_durella.
---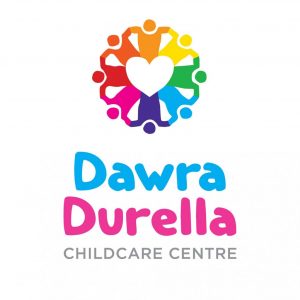 Launched in 2018, Dawra Durella is a state-of-the-art childcare centre located in Naxxar whose mission is "to provide an environment where children are encouraged to develop their skills whilst having fun". From sensory experiences to roleplay, music and messy play, the centre offers a safe and caring space for your little ones as they discover the world around them. To find out more, contact them at [email protected] or visit their Facebook page.