by Sam Saliba from Sam's Sweet and Savoury
A steaming dish casserole fresh out the oven – don't you just love them? With this loaded chicken and potato casserole recipe, left-over chicken works wonders in combination with the rest of the flavourful ingredients. So, if you have plenty of chicken left from another meal, or you want to cook some in advance to save time, you're in for a treat!
These healthy but filling ingredients combine to make the most fragrant and mouth-watering casserole. It can easily be halved (or doubled) to suit your family needs, and it goes perfect alongside some fresh salad, a hard-boiled egg or some buttered rice.
If you want to save time, there are a few steps of preparation you can do, like peeling vegetables and preparing sauces. But once you master this casserole, it won't taste like you cut any corners for sure!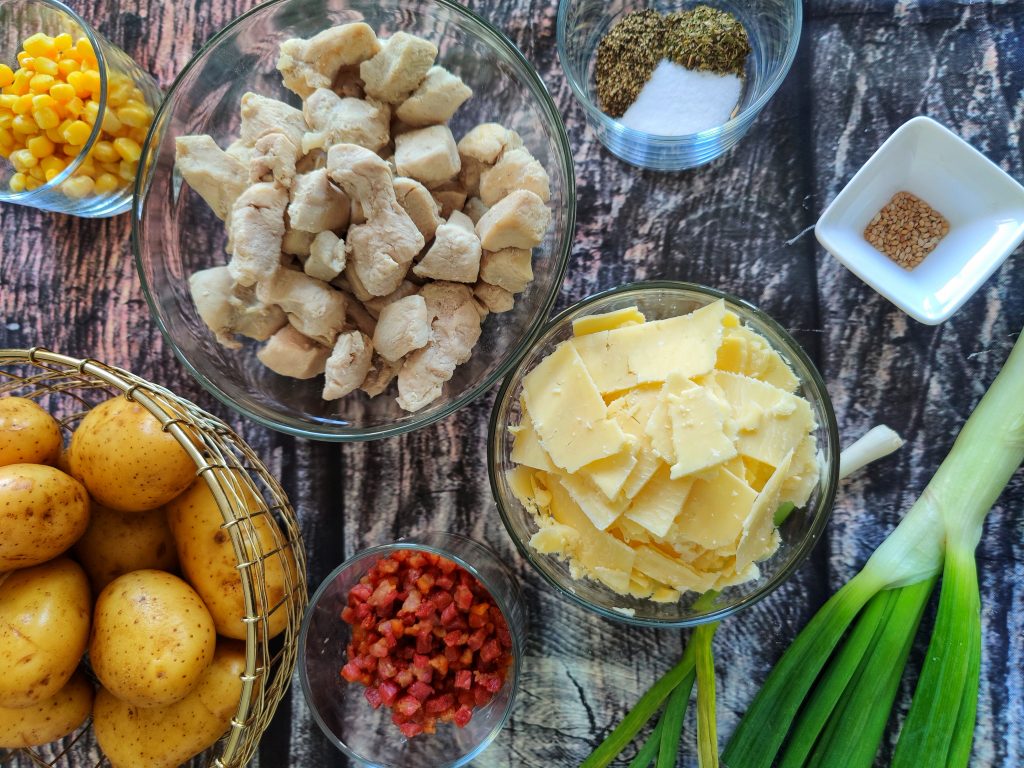 Ingredients:
1 cooked chicken breast, cut into cubes or shredded
½ cup olive oil
1 tsp Italian seasoning
1 tsp salt
1 tsp pepper
1 whole green garlic, chopped
1 whole green onion, chopped
10 small potatoes or 7 large potatoes, peeled and diced
½ cup frozen corn or canned
200g cheddar cheese (substitute with baroness for a lower fat version)
150g crispy cooked pancetta cubes (optional)
1 tsp of sesame seeds (optional)
Method:
Preheat oven to 240C.
Mix the olive oil with the herbs (Italian seasoning, salt, pepper, green onions and green garlic) in a bowl until combined.
In a baking dish lined with parchment paper, add the potatoes and drizzle about half of the herbed oil mixture. Mix potatoes well in dish. Cook for about 1 hour, flipping the potatoes after 30 minutes until fork-tender. Take dish out of oven and turn heat down to 200C.
In the meantime, add the rest of the oil to a pan. Add the chicken, corn and pancetta and cook for about 5 minutes stirring whilst the chicken sautés in the herbs.
Add the chicken mixture in the dish with the potatoes and mix. Add the cheese on top, followed by the sesame seeds and put casserole into the oven for about 10 minutes, until cheese has completely melted.
Serve warm and garnish with some green garlic.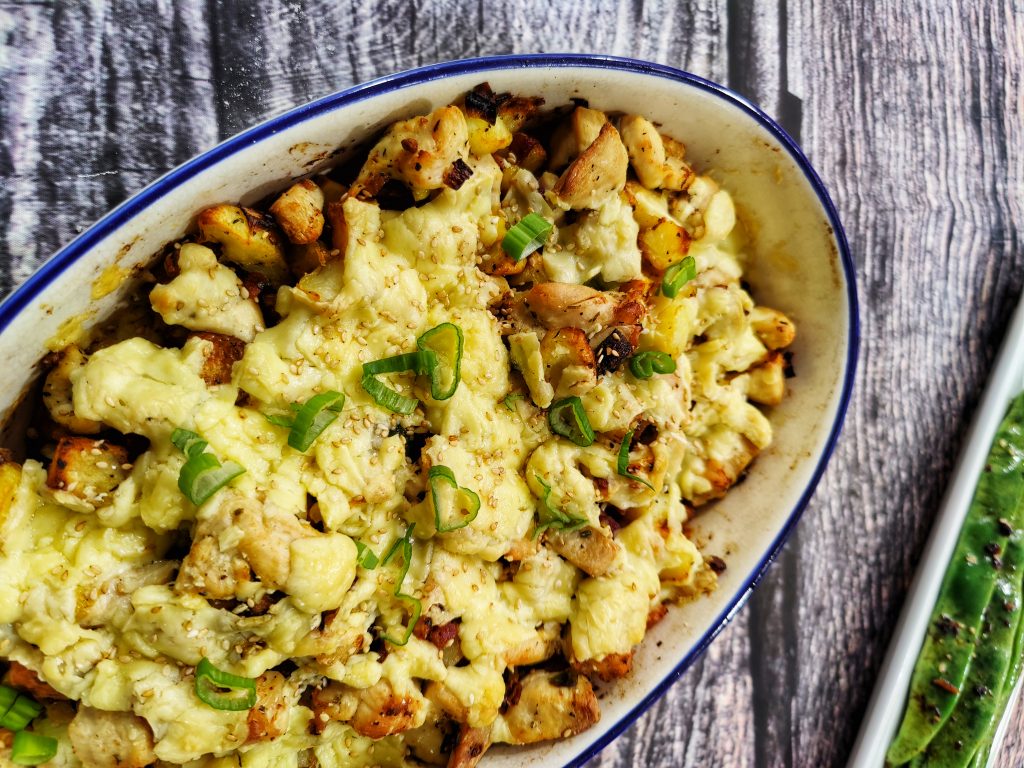 Voila, the finished product! If you give Sam's loaded chicken and potato casserole recipe a try, don't forget to tag Sam's Sweet and Savoury and Island Bebe in the pics. We love a bit of food porn!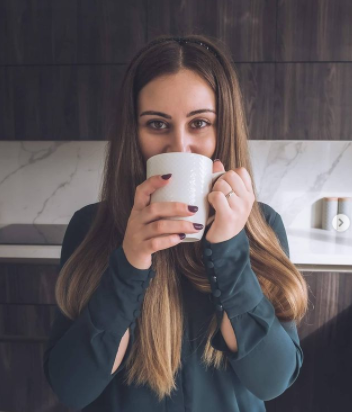 I'm Samantha Saliba, a foodie influencer based on Facebook and Instagram with a passion for cooking and experimenting with new recipes. I started out by sharing pictures of the food that I had cooked during the week and was amazed at the interest that people had shown. I grew my page into a community of food lovers with whom I share my recipes. I try to provide my viewers with simple, everyday cooking rather than out-of-this-world difficult recipes, so that even the busiest of people can create them at home. I also try to give a healthy spin most of the time, but guilty eating once in a while never hurt anyone either!
For more delicious family-friendly recipes, check out our Island Foodies section.