Welcome to our first ever edition of Kids News Digest!
This is Island Bébé's official weekly news summary to help keep your kids informed about what's happening in Malta and around the world.
We're bringing you the week's top stories written in a way that is easy to understand by 8-10 year olds – the learners of today and leaders of tomorrow.
Let's get right into it:
News from Malta
It's budget week! What does that mean?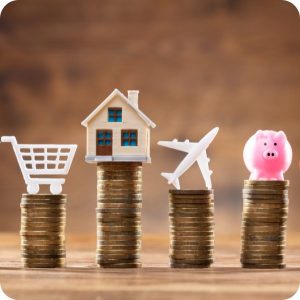 Let's start off with what a national budget is and why it's important. Do you want to buy a new gadget? Or want to meet your friends from school? How will you have enough money to do both? Let's say your parents gave you money; you'll have to budget in order to figure out how much you can spend and not blow it all in a couple of days. That's called a 'personal budget'.
Well, it's the same idea for a national budget, only it's for the whole country. The government gets money from taxes (paid by adults like your parents) and spends it on things like school, medicine, roads, and more. Every October, the government tells us all about the budget for the new year.
This week we got to know the Budget for 2022. What's in it for you?
Free bus rides.
Taking the bus will be free for everyone starting from October 2022 for anyone with a Tallinja card. This is important because as Malta tries to become more environmentally friendly, it will need to try and get more cars off the road. A great way to do that is to have a free and good bus system.
More outdoor spaces.
Marsaskala is getting a woodland bigger than Buskett. Over 40,000 trees will be planted at the Inwadar national park. San Anton Gardens will also be restored. The government is also looking into turning Triq Sant Anna in Floriana into a car-free zone and garden. There are also plans to restore family parks in Bengħajsa, Marsaskala, and Ġnien Kottoner and San Klement park in Zabbar. Ta' Qali national park will have more than 60 football pitches worth of open space and 60,00 trees! There will also be a new football ground in Msida and work will be done to improve the waterpolo pitches in Marsaskala, Valletta and Marsaxlokk.
Help with medicines.
The government is adding more medicines to its 'formulary list'. Why is that important? Medications can be expensive and cost a lot of money. When medicines go on the formulary list, it either makes them free or very cheap, which is a good thing. New medicines will be for cancer, diabetes, and other conditions.
News from around the world
Less plastic waste.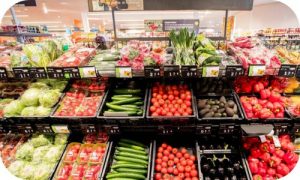 A country named France has said it will be banning plastic packaging for nearly all fruit and vegetables from January 2022 to try and cut down on waste. What fruit and vegetables are included? Leeks, aubergines, round tomatoes, apples and oranges and others. Why? Well, experts think it will prevent a lot of useless plastic from ending up in oceans and landfills! Which is a win for wildlife and us.
Say no to stereotypes.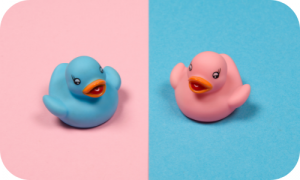 A state in America called California is telling large stores that they must display toys and toothbrushes in gender-neutral ways. What does that mean? Well, besides having sections in their stores for boys and girls, they must now also have a section that is for everyone. This will stop kids just like you from feeling like certain items are "off-limits."
News from the community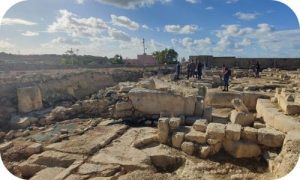 Cool discovery in Marsaxlokk.
There's been a cool discovery in Marsaxlokk. Archaeologists, who are people that look for and study things from the past, have found another Neolithic structure. A Neolithic structure is something that goes back to the Bronze Age. That's thousands of years ago!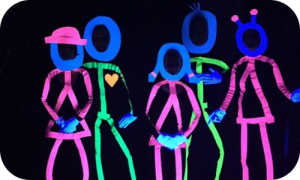 Things are about to get spooky.
Halloween lovers have a special event to look forward to! You get to wear your Halloween costume in a space full of colours and glow-in-the-dark lights. Have fun practicing yoga, dancing, playing games and getting creative. Children aged 3-5 years get to play from 10am, while 6-9 year olds get to play from 12pm. There aren't many spaces, so book your spot here!