Choosing the right baby bottle for your little one is a lot more work than you'd think. There seem to be millions of brands, varieties, flow strengths, teat shapes – and you're left wanting to throw your laptop out the window.
When preparing for your little one's arrival, you'll soon notice that every single decision requires an exhausting amount of research. You will read review after review, ask friends and family, and go to countless baby fairs before making a decision. When it came to choosing a bottle range, in the end I decided to go for the MAM Easy Start collection, and I'm so glad I did.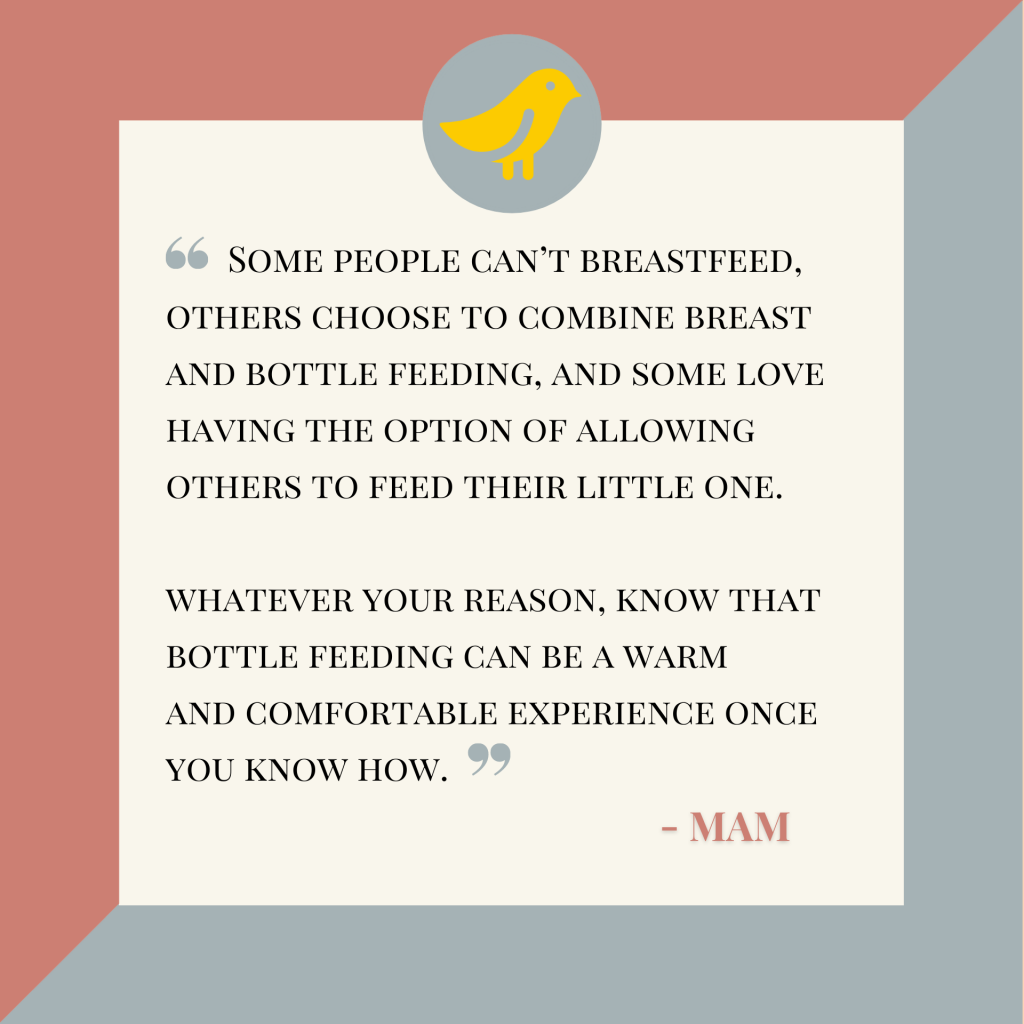 At some point on your parenting journey, you will likely use a bottle. Even if you plan to exclusively breastfeed, any leftover expressed milk can be stored and given to your baby later via a bottle. It's also possible that your breastfeeding journey is a bumpy one, so it's wise to decide on a bottle brand early so you always have them on hand.
But, as with everything baby-related, there is so much to consider. Some babies prefer one bottle type over another, some teats have a higher percentage of acceptance, some can even aggravate colic, something every parent wants to avoid.
When you start using bottles, the sterilising routine will take over your life. No sooner have you washed and sterilised when suddenly they're all used, ready to be sterilised again. Sometimes I feel like there's a secret extra baby hiding in my house somewhere giving me twice the work.
The sterilising process involves quite a bit of prep too, with bottle brushes, bottle wash, scrubbing and drying. "That doesn't sound too bad" I hear you say. Now, imagine doing that with one hand, because after having a baby, two hands is a luxury now denied to you.
So, after doing a whole load of research, when my boy came bouncing into the world 16 weeks ago, I eventually settled on the MAM Easy Start bottle range. Here are the main factors that helped me make up my mind.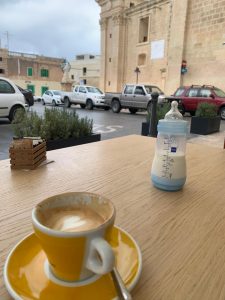 The MAM Silk Teat has a 94% acceptance rate so I was hopeful that
my little one would take to it. He did, and nothing makes you feel more relief than when your baby adapts to something new without a fuss.
The MAM bottles have a ventilated base which can reduce colic symptoms by up to 80%. This ventilation gives an even flow of milk so that air flows through the bottle and not through the teat into your baby's tummy,
Self-sterilising function – I do usually put these in my steamer steriliser, but they can be sterilised on their own in just 3 minutes. Super simple and quick, perfect for when you're out and about and need to sterilise them quickly.
Another thing that put my mind at ease were the independent reviews online, with most sites giving it at least 4 out of 5 stars, and customers commenting on the range's reliability and convenience. If other parents give it the thumbs up, then I was happy to give it a try.
The MAM Easy Start bottle range is available to buy online from their Malta site.
Our Promise To You
At Island Bébé, your trust is of utmost importance to us. That's why we only endorse quality products that we would use ourselves. Thank you for supporting our partners so that we can keep bringing you the best local content for you and your little bébés.