Dr Alexandra Camilleri Warne, a paediatrician in Malta, answers your questions on newborns, toddler health and everything in between. In our second instalment of this series, we ask about newborn baby weight and how much they should gain week on week.
How much body weight should a newborn baby put on each week? 
As a general rule: from newborn to 6 months a baby puts on 150 to 200 g/week. Expect your baby to double his or her birth weight by about 5 months. From 6-12 months, a baby gains 85 to 140 g/week. Expect your baby to triple his or her birth weight by about age one.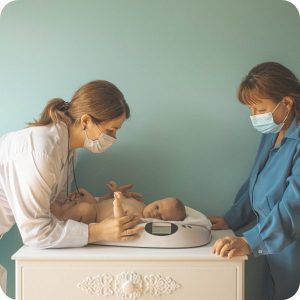 Your baby's paediatrician will track your baby's growth at routine well-baby exams, likely marking your baby's growth on a standard growth chart. This is best done over a few weeks. Some parents opt to buy at-home baby weighing scales, but ideally, daily weight checks are avoided. This is because seeing small daily differences might confuse a new parent.
Babies go through phases where they drink a lot (growth spurts) and others where they decrease their intake (for example, when teething). Any concerns should be discussed with the paediatrician. Overall, it is better to plot the weight change over a few weeks (and later on over a few months). This is because one week where baby didn't gain too much weight will compensate for a week where the baby puts on more weight than usual. This way, you will see a gradual growth increase over a few weeks rather than day to day changes.
It is important to get regular head size and height checks too. One must ensure that a baby's head doesn't grow too quickly and suddenly, or not grow with every paediatrician visit. If any of these two are noted, your paediatrician will guide you better on what further steps need to be taken.
How long should a newborn take to reach their birth weight? 
When a baby is born, he or she loses some weight. They should then regain it by the age of around 2 weeks. The breastfeeding clinic at Mater Dei offers a valuable, free service till the baby puts on the weight it was born at and is drinking well. This service is offered regardless of whether a mother decides to breastfeed or formula feed.
You can also get advice and support from your baby's private paediatrician if he or she is taking too long to regain its birth weight. Finding the method of feeding that suits both mother and baby is crucial to a baby's growth, health and also the mother's wellbeing!
---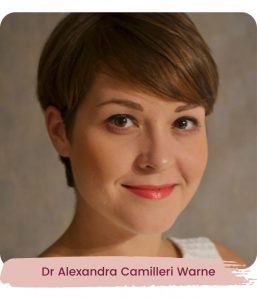 Read more from Dr. Alexandra Camilleri Warne MD, MRCPCH (UK) in the first of the series:
When Should You Introduce Your Baby to a Paediatrician in Malta?
For more expert advice relating to pregnancy, birth, and beyond, check out our Island Experts section. Follow us on Facebook and Instagram to make sure you don't miss out on all our local parenting content.
This information is being provided for informational purposes only and should not be construed as official medical advice.