Covid-19 vaccines have been available for children aged 5 and up in Malta for a few weeks now. In the meantime, local Facebook groups have found themselves at the forefront of the vaccine debate. On one side, parents adamant on vaccinating anything that moves. On the other, those who take conspiracy theories as divine word.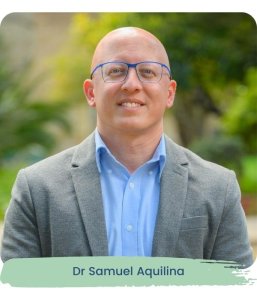 It's one thing deciding something for yourself, but a totally different scenario when that decision affects your child, potentially even long-term. Coming to an informed decision is difficult: the far ends of the debate are far much louder than the more balanced, scientific core. Social media doesn't help either, especially when such groups are used instead of professional advice. 
To support you with this decision, we've enlisted the help of Dr. Samuel Aquilina, a community paediatrics specialist and expert from MyMama.
In this interview, he answers questions on the safety and effectiveness of the vaccine, why you should still consider vaccinating your child, even if they're not vulnerable, and potential side effects to look out for.
For personal support throughout your parenting journey, check out Dr Sam's services offered through MyMama!
Why should children be vaccinated against COVID-19?
Vaccines protect us from several diseases. The Pfizer Covid-19 vaccine is the only vaccine so far that was shown to protect children (5 year +) from COVID-19 and COVID-19 related complications. So yes, our children should be vaccinated in order to:
Protect them

. While COVID-19 infections are generally milder in children than adults, an increasing number of children have been experiencing the worst symptoms of COVID-19, leading to higher hospitalisations and deaths. Children can also experience short and long term complications of COVID-19 infection. These include MIS-C (multisystem inflammatory syndrome, also known as PIMS). In fact, in the US, COVID-19 ranks as one of the top 10 causes of death for children ages 5 through 11 years.

Protect the vulnerable.

Children with certain underlying medical conditions have been shown to be more vulnerable to COVID-19 and were more likely to experience complications and have a more severe illness with COVID-19. Children may also spread the virus around their own family which can contain more vulnerable adult members.

Protect the unvaccinated.

Unfortunately the Pfizer COVID-19 vaccine still cannot be used in children less than 5 years of age.
Should we still vaccinate our child if he/she is not vulnerable?
Yes, due to reasons mentioned above. COVID-19 vaccination may be one of the keys to reduce and maybe stop a number of protection measures currently put in place by our public health colleagues. I look forward to seeing children play freely with one another, attend extracurricular activities and participate in sport and group activities without fear of this virus.
What symptoms can we expect from the COVID-19 vaccine?
After receiving the COVID-19 vaccine, children may get some soreness, redness and swelling at the injection site. Throughout their body, they may experience fever, tiredness, headache, muscle pain and nausea.
What symptoms should we look out for that would require medical help?
If fever persists for more than 24 hours always seek advice from your trusted paediatrician. Medical help should be sought if a child shows signs of allergy to the vaccine (swelling of lips and eyes, rash, difficulty breathing). Also speak to your doctor if your child experiences unusual symptoms like chest pain.
Will children also need the booster in 6 months' time? 
Children from 5 years onward will be getting 2 shots of the Pfizer COVID-19 vaccine. Until now, a booster shot has only been approved for adolescents 12 years and older.
Do you have any other advice to share with parents?
The benefits of the COVID-19 vaccine outweigh its risks. Parents are, rightly so, doing their own research and feeling somewhat worried about the vaccine's side effects. However, so far it has been shown that getting the vaccine is a much safer option than getting COVID-19. By now several millions of doses have been administered around the world and regulatory bodies are constantly monitoring for any adverse effects.
–
We hope this information helps you come to an informed decision on behalf of your little one. It's been two years of tough discussions, of calculating risks, and doing our utmost to protect our loved ones.

There's finally a light at the end of the tunnel and it's all thanks to global vaccination efforts. We've all been doing our bit, we just have to push a little bit more.
---
Get more expert advice on all things parenting in our Ask the Expert section!