Chris Dingli is bald and was part of a recent brand campaign by Brown's Pharmacy. My husband is also bald and we live next to a Brown's Pharmacy. This meant that for a while, every time we left the house, my toddler would point at Chris's picture in the pharmacy window and scream "Daddy" (much to the bewilderment of the customers queuing outside). I was very excited, therefore, to get the chance to speak to my backup baby-daddy about his experience of parenting in this mad world.
An actor, writer, and comedian, Chris is a familiar face in Malta. In addition to working on a hoard of projects across Europe over the past two decades, on a local level he has been faithfully entertaining us with his annual Comedy Knights Show for the past few years – a show in which no corner of Maltese society is safe from the troupe's light-hearted ridicule.
With his acclaimed one-man show "Bad Dad" touring internationally in 2018, Chris also knows a thing or two about parenting, and he's not afraid to cut through the rainbows and butterflies crap to tell it how it is. In line with this no-nonsense approach, we put together 10 quick-fire questions to get to the juicy bits of dad-life according to Chris.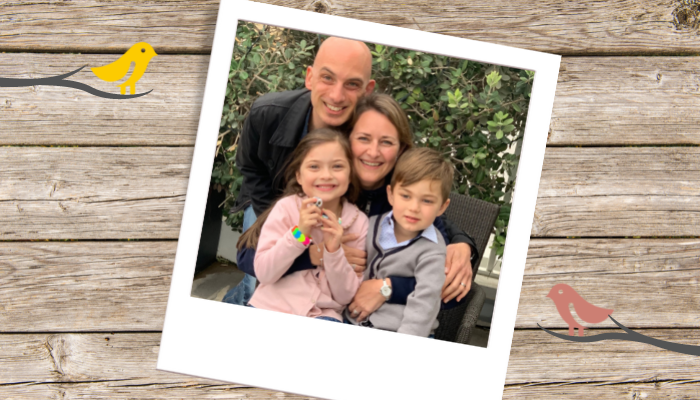 What's the biggest lie you were told about having kids?
That they won't cost much! Having kids is a famously expensive endeavour. Somehow my wife managed to convince me that the opposite would be true. Turns out I'm a gullible idiot.
What was your first thought when you had your first baby?
I'm not sure I remember what my first thought was. There were complications to the birth, so the experience wasn't particularly peaceful. I suppose relief was the first feeling, quickly followed by WTF? Almost immediately after my daughter was born, a doctor shoved her into my arms and told me to wait outside. I found myself standing alone in an empty, draughty hospital corridor, holding my minutes-old baby daughter. That's when I looked into her eyes for the first time.
What was your first thought when you had your second baby?
I thought I knew what to expect the second time around. Turns out I was, once again, an idiot. As I mentioned, the birth of our first child was a little hair-raising at times. We were in a brightly-lit operating theatre, with a bunch of nurses and other medical professionals standing by. I guess I just assumed that having half a dozen people present at the birth was normal. So it was a huge surprise when, at the birth of our son, the only other person present was a midwife. No bright lights. No machines beeping every few seconds. Just a dimly-lit room and an extremely chilled-out midwife.
The only thing that could have made the experience more relaxing would have been panpipe music in the background (although I suppose that would only have been relaxing for me. I doubt my wife would have appreciated it very much. Still, a little panpipe music in between contractions… what's the harm in that?)
Would you rather experience childbirth or home-school your kids until they're 16?
I'm a firm believer in finding a third option. I don't like seeing the world in such binary terms. There's always a less obvious solution that can be applied to a situation that would allow me to not have to go through the trauma that either option presents. Having said that, if I absolutely had to choose between the two, then I'd home-school my kids until they're 16. I've witnessed childbirth twice (voluntarily) and there's no way on earth I'd willingly put myself through that! Not for all the epidurals in the world.
What's your best memory from your childhood?
This is going to sound weird, but I don't have that many memories from my childhood. My memory has never been particularly great. I have small flashes of memory here and there: playing with my cousin in his bedroom, riding bikes in the fields near my childhood home, flying in a plane with my grandfather, going to the circus with my parents, waking up early on a Sunday and quietly playing with my toys in my room, Christmas morning when I got a BMX.
What has been your best moment as a dad?
Any time the kids are sleeping! Oh you mean whilst they're awake? It's the little moments that are special. A smile. A cuddle. A giggle. Falling asleep holding my hand.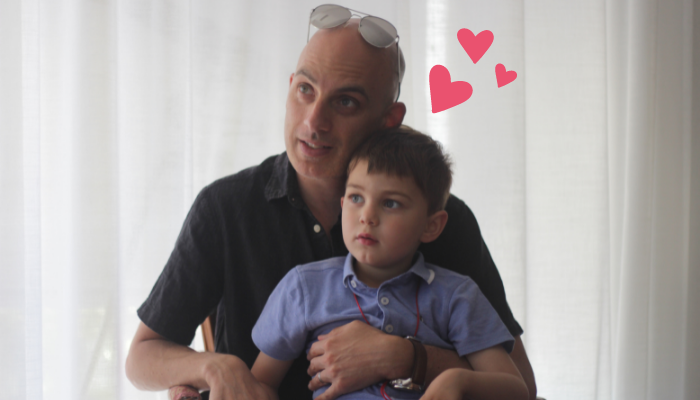 What's your favourite family activity in Malta?
It feels like ages since we've been able to take the kids anywhere! We have our favourite picnic spots in the countryside. Somewhere they can ride a bike or a scooter or just poke about in the grass looking to spot insects. I'd say that's probably our favourite activity. We do go out most weekends, but whenever we're out, our kids always complain that they want to go back home!
The petting farm is currently a favourite place to visit. We used to enjoy the National Aquarium, but haven't been there since the pandemic started. Summer is the toughest season. I'm not a beach person (who am I kidding, I passionately hate the freaking beach) and neither is my son. My daughter loves to swim but won't touch sand.
Who's your favourite on-screen dad?
It's an old one, but Steve Martin in Father of the Bride. He's a grouchy, cheapskate, man-child. He's infuriating and cringey at times. But he's there for his family and he has a special bond with his kids. I must have seen it a hundred times. They're doing a remake (the Steve Martin film was actually a remake, so this will be a remake of a remake) and if it has half the heart and humour of the Steve Martin movie, it'll be awesome.
What's your favourite dad joke?
An old joke that still makes me laugh is: A real estate agent was showing me a house on a hill. She asked how I felt about buying it, seeing as it's on a hill. I said, "I'm not inclined." There's also the Maltese special: What do you call a man in a van? Giovann (not my joke!)
What's your kids' favourite joke?
Anything involving poop! My daughter finds it funny when she farts in the vicinity of my face. She'll climb onto furniture to position herself at the optimal angle for maximum wind-emission-to-face-exposure ratio. Her dedication to the bit and her willingness to risk life and limb to break wind in her old man's face is actually quite admirable. My son thinks that any mention of poop or pee is the funniest thing he's ever heard. I should point out they're 6 and 4 years old respectively, not in their mid twenties or something!
And finally…create an inspirational quote about fatherhood. We'll put it on a whimsical background and add it here…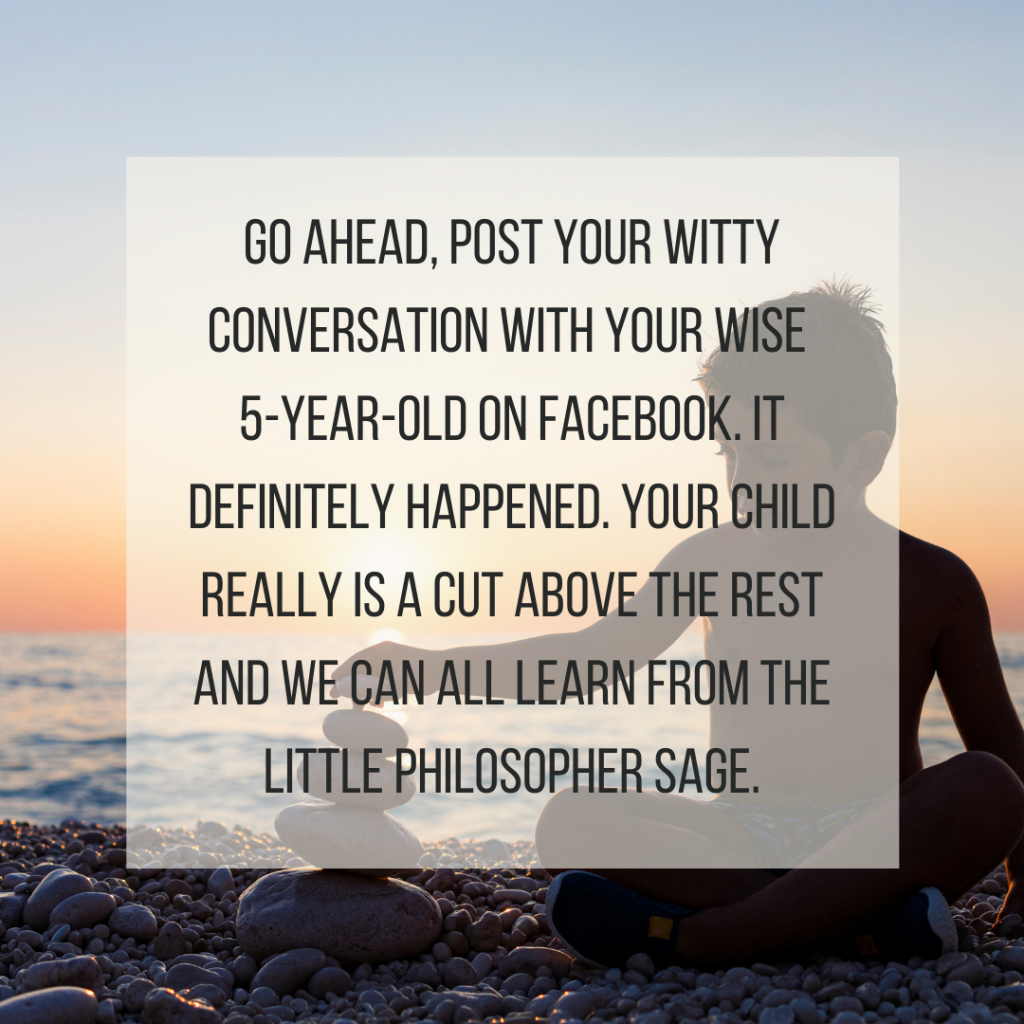 If you'd like more of Chris – and let's be honest, you would – you can visit his site christopherdingli.com or have him delivered directly into your newsfeeds when you follow him on Facebook (@ChrisDingliActor), Instagram (@cdingli), and Twitter (@DingliTweets).
In addition to writing scripts and preparing for a couple of shows in July, Chris's show for school kids 'Shakeshorts presents Macbeth' is currently available online for schools to book through Culture Pass. It's a 40-minute adaptation of Shakespeare's Scottish play which gives kids a great introduction to Shakespeare. It's also a handy revision tool for those studying the play for their exams. It's completely free for schools and students under the government's Culture Pass scheme and they can book it at shakeshorts.com.
For more interviews and guest posts from parents across the island, check out our Island Parents section.