Whether you're Malta-born and raised or an expat, if you are pregnant in Malta for the first time, you're likely feeling lost. We've asked Rebecca Mizzi, local midwife and mum to a toddler to share information on pregnancy care in Malta, the milestone appointments you should expect and prepare for, as well as complementary activities and care you can consider throughout your pregnancy.
Check out Rebecca's helpful tips and advice on what to expect when expecting in Malta!
I'm pregnant in Malta, now what?
Congratulations! Whether this pregnancy was planned or not you are more than likely feeling a little overwhelmed, excited, perhaps anxious and unsure, and every emotion in between!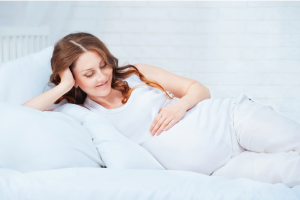 Most online resources will point you towards the American or British set ups of pregnancy care but what's our local birthing culture and what's available here? 
Key appointments when pregnant in Malta
When you find out you're pregnant, you should first speak with your GP or gynaecologist. They will provide you with a referral ticket for booking a visit at the hospital which is ideally done at the end of the first trimester. This consists of a discussion of your health with a midwife, a consultation with the consultant and blood tests. This appointment gets you on the right foot to the best possible start in your pregnancy, and you will be guided on how to continue your antenatal care at the hospital or health centre. At this stage, you're also given an appointment for the 20 week anatomy ultrasound scan (done between 20-24 weeks), which is part of the antenatal care provided by the state hospital. Other services available at the state hospital are perinatal mental health and women's physiotherapy, to which a referral can be made if needed.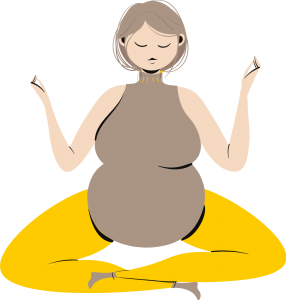 Some families will opt to continue their antenatal care privately with a midwife or doctor of their choice. In a healthy pregnancy, antenatal visits start off every 4 weeks, progress to every 2 weeks and are eventually every week in the last few weeks of pregnancy. Every mother is given a blue card which documents her antenatal care and should be carried with the mother throughout her pregnancy. 
Recommended pregnancy supplements
Once you find out you're pregnant, and if you are not taking it already, you should start taking folic acid for optimal fetal development, and read into healthy eating and foods that are best avoided during pregnancy. 
Antenatal courses in Malta
Most especially with a first baby, there will be a lot of questions and thirst for knowledge around pregnancy, birth, postpartum and baby care and many families will seek out an antenatal education programme. This is available at the state hospital through the midwife-led Parentcraft services or with the Malta Midwives AssociationMalta Midwives Association, as well as various other private entities. 
Get pampered… and exercise if you can
It is a lovely and recommended idea to get pampered during your pregnancy! Pregnancy massage and aromatherapy care is available privately through various midwives, doulas and massage therapists. Be sure to be very selective with whom you get a pregnancy massage as this person should be qualified in caring for pregnant women. 
Exercise is also an important part of any uncomplicated healthy pregnancy. Walking, swimming, pilates and yoga are recommended during pregnancy. Countryside walks during winter and swimming during our warm summer months can be done alone. Aquanatal classes, pilates and yoga can be done in groups – once again ensure you are attending a group tailored for pregnancy and that is led by an appropriately-trained professional.
Focus on your holistic well-being  
Culturally, pregnancy is generally celebrated by the whole family and it's encouraged to ask for support and help from those nearest to you when you need it.
Keep in mind that pregnancy is a healthy part of life, your pregnancy care should be focused on your holistic wellbeing. The start of the transition to parenthood may seem daunting but there is support available!  

Good luck to all the expectant mothers across the island who are nearing their due date – you got this!
For more expert advice from pregnancy through to postnatal and beyond, check our our Island Experts section. Don't forget to follow us on Facebook and Instagram to get the best Island Bébé content straight in your newsfeed.