Trying to come up with exciting meal ideas for your children that are healthy but also don't taste like cardboard is a never-ending saga.
The parenting adventure is basically an endless cycle of cooking in which you will fantasise about a fairy godmother magically appearing out of nowhere and doing it all for you. But she never comes.
Well, we've got good news for you! There's no need for magic anymore, because your culinary fairy godmother is right here in Malta, and she's called Bukkun. Here are Co-Founders, Erika & Julia to tell us all about this exciting initiative and how it helps families to eat well without the workload.
What is Bukkun and how does it help parents?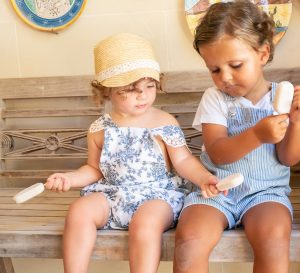 Bukkun is a local children's food brand with the aim of providing a range of solutions for busy parents, helping them to conquer their children's mealtimes. Our mission is to help parents and kids understand where the food they eat comes from, what they should be eating, and why they should be eating it.
We have created a range of wholesome, nutritious and delicious food for kids. Each of our recipes has been given the thumbs-up by our in-house nutritionist, and we promise to never use any harmful ingredients, allowing us to guarantee parents' peace of mind.
We will also be launching a weekly subscription service, offering our yummy food as 'lunchbox' style meals. Each meal will include a protein, vegetable side and a snack. What's more, every Bukkun subscription meal will be delivered in an individual container, so the only thing parents need to do, is chuck it into their kids' backpack!
What does the name mean, and how did you come up with it?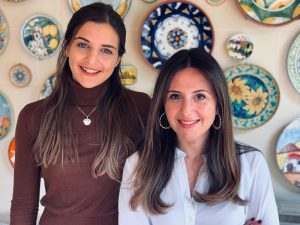 Bukkun was the first and only name we considered for this little adventure. It's a very old Maltese word used by co-founder, Erika's grandmother, and so instantly brought a sense of comfort. We get asked what it means all the time and you will probably get a different definition depending on who you ask. But to us, it means a warming meal made with lots of love – and you can always count on love to make your food that little bit tastier!
What inspired you to start Bukkun and why do you feel your service is needed?
We are lucky to live on an island with incredible resources right at our fingertips: locally reared meat, locally caught fish, and best of all, locally grown fruit and vegetables. There are so many brands offering delicious meals and snacks for adults, we thought it only right we offer the same to our little ones!
We want to help take the mealtime chaos off parents' plates! Bukkun offers an alternative option to mass-produced, foreign store-bought snacks. Whether it's our snacks, ready meals, or catering food, parents can rest assured that what their kids are eating is not only delicious, but also locally sourced and produced and highly nutritious.
As two partners, how did you meet and what was the light bulb moment to build Bukkun?
We have been on the search of the next best business idea ever since we met, 4 years ago. We wanted to find an outlet where we could release our creative energy and be the decision-makers.
When Covid-19 struck, we ended up on reduced working hours, and we found it difficult to sit still and wait for the time to pass. We spent countless days shooting off ideas to each other. We both love children and are huge foodies, so we knew we wanted to find a way to combine the two. We searched for the right brands we could bring to Malta, but quickly asked ourselves 'why can't we build our own brand?'…little did we know the crazy journey we were about to embark on!
What has been the most interesting aspect of your entrepreneurial journey?
What's very interesting is that we both have very different characters, but somehow are on exactly the same page when it comes to values and morals. This makes for interesting conversation and decision-making when it comes to Bukkun. One wants a butternut squash on the front cover and the other wants a strawberry – but the one thing that we have always agreed on is the mission that we want to dedicate ourselves and the company to: that of giving parents a quick and wholesome option to feed the next generation, and we've never looked back since.
If you'd like to know more about Bukkun and their services, check out their site and socials!
Facebook
Instagram
Bukkun.com.mt – coming soon!