As we await the celebration of Mother's Day, we cannot forget the complexity that comes with being a mother.
Recent research has found that mothers work 98-hour weeks, including weekends. We need to shed light on these facts for society to acknowledge the work we go through to truly achieve equality.
The journey to motherhood is far from smooth. It can be medically complex, emotionally complex, or psychologically complex. On top of this, mothers balance the mental load of home life, children's schedules and day-to-day activities, as well as work life.
It's a lot to unpack.
That's why, for Mother's Day this year, we want to celebrate differently. We want to highlight conversations about the real, daily motherhood. The not-so-pretty motherhood, the raw and honest reality.
Today, we celebrate the State Of Motherhood by speaking to some wonderful women about the reality of motherhood. Our hope is to bring comfort to anyone struggling with any moment and facet of life. You are not alone, you are seen. We are part of your community.
The State of Motherhood – The Real Conversations
Stephanie Fabri – The Economic Impact Of Motherhood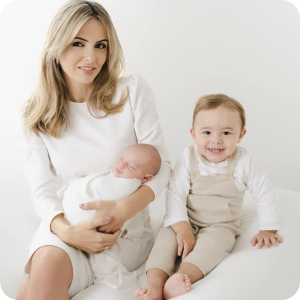 As part of our mother day campaign, we spoke to Stephanie Fabri – an economist and mother. We wanted to understand more about mothers/women who pursue careers and the impact on the economy. Without woman an economy wouldn't run – we make up around 50% of the population. The economy needs women who chose, to become mothers. How can we support them and allow the economy to flourish?
Mothers are constantly being pushed to find their work-life balance. This is creating additional unnecessary pressure on parents and families. Work-life balance is a myth, work is part of life and in order to live life to the full one has to pursue a career that they love whilst living the personal life they always aspired to live. Whilst embracing this way of living, achieving a constant balance will result to be extremely difficult for many.
There will be moments where work matters take over, and other situations where one has to prioritise other life-related matters. Most importantly one has to ensure that they are living well, taking care of themselves, and making healthy choices depending on what life requires at any particular point in time. There is no perfect formula to live a good life, everyone should seek to achieve their own personal happiness and satisfaction.
Jennifer Dimech – Building A Business & Raising A Family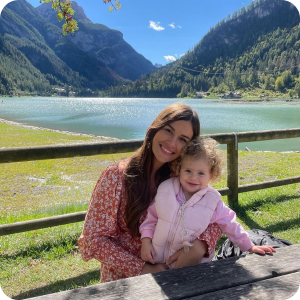 We spoke to Jennifer Dimech from about running & owning a business whilst raising young children.
The motive behind her decision to build a salon, a place to grow a team to offer her high-quality services, as she builds a good team she can spend more time with her children. Running a business is indeed a facet of decisions, tasks, and doesn't have a 9-5, but it offers her flexibility.
Her children actually give her the energy to purse this juggling act.
Take-aways we got from our chat:
Balancing kids and business takes time, but it's possible!
Kids give you good energy and can help you find some sort of balance.
Jennifer works hard to get work to her salon to spend more time with her kids.
Finding the right balance can take a while, but don't be scared to ask for help when you need it.
When you have your own time to pursue your passions, you'll be a better mother because you feel more satisfied.
Thank you, Jennifer, for reminding us that we're all super women and can always find a way!
Amanda Lia – Pregnancy Loss
Part of motherhood also includes the heartbreaking topic of miscarriage & pregnancy loss. 1 in 4 women experience a loss.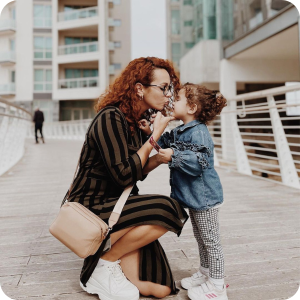 We spoke to Amanda Lia who was so open and honest with her about her story.
It's been four months since my miscarriage and it still feels like yesterday. It's true what they say that time heals but I'll never forget. It was a tough thing to go through – physically, mentally and emotionally. Unfortunately, it happens more often than we think and given the sensitive and painful nature of the experience, no one really talks about it. I personally found that talking about it helps – I even  took it to socials and was overwhelmed by the amount of messages I received by women who went through the same thing. But that is just my way of dealing with it, my healing process. If you're going through a miscarriage, take all the time you need to grieve, to heal, and to rest.
Angele Satariano – Fertility Struggles & IVF
We also spoke to Angele Satariano, owner of Active Spirit and mother of 6 month old Susie.
She has been honest, and open about her struggles to have a baby as well as IVF journey.
Before we share her message, we wanted to add how beautifully written her posts on her personal page are, as well as her caption to us. Struggling to have a child you so desperately want is hard to hear. Her words of wisdom, and message is powerful.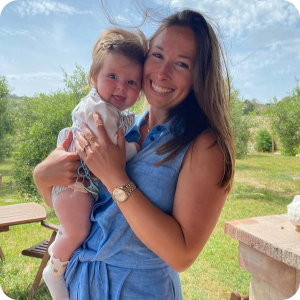 Angele explains that Mother's Day was tough because she felt so unseen by 'society' – also because it was a reminder of everything that she wanted so badly but didn't have. This was why we wanted to share conversations that make up part of motherhood – IVF, pregnancy struggles & infertility should not be overlooked.
Her message :
On this day, as we celebrate women who do the incredible job of raising little humans, I also want to celebrate and send a little message to all the women who are fighting the difficult battle of trying to bring a baby into the world: You may not have a baby on your hip just yet, but the love you have inside, waiting to be channelled to a little human, is immense – and with that, you are already a mother.
Because just like Mums do, you plan, you sacrifice, you soldier on when things get tough, and you LOVE… You love this future baby so much, that you give up a lot, just for a glimmer of hope. And that is incredible .
I hope that your dreams of having a baby will come true. You are seen! You are loved! You are just as important  .
Despite the challenges that the State Of Motherhood presents, mothers everywhere demonstrate remarkable strength and resilience. They show unwavering love, dedication and sacrifice in the face of adversity, and inspire us with their ability to overcome obstacles and keep moving forward. Through their tireless efforts and unrelenting commitment, mothers shape and mould the next generation, leaving an indelible impact on the world.
So, to all the mothers out there – we are the backbone of society.
Keep up to date with our latest articles on Island Bebe.