The energy of a toddler knows no bounds, they have a seemingly endless supply of the stuff! Whether it's climbing, running, asking a hundred questions, or wanting to help you cook – there's nothing more magical than watching them grow and learn. Saying that, our energy-well dried up long ago, so if you need some fun ways to tire out a toddler, here are a few ideas!
The Great Outdoors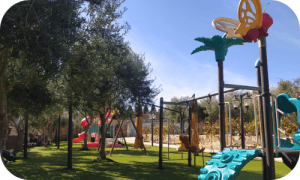 Have a look at our Island Bébé Playpark Guides, where we tell you all you need to know about some of the best playparks on the island. Do they sell food? Can you pay by card? Is there wheelchair access? All your questions will be answered.
For a real energy-burn, we recommend The President's Kitchen Garden in Attard. This is a personal favourite as it has different sections for different ages, so even the early walkers have things that they can play on safely.
Little Chef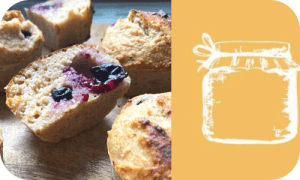 Keep your toddler busy in the kitchen with this super-simple and delicious Blueberry Muffin recipe by Sam's Bits and Bites.
They can get their hands dirty with the prep, then fill their bellies with their tasty bakes when they're done. We gave the recipe a try, and it went down a treat!
Get Crafty
If you have a creative genius on your hands then a craft is a great way to engage your little one.
Christmas might be over, but it's still snowflake season! Check out this simple snowflake craft by the talented Lorinda Mamo. There's very little prep, but the results are super-cool.
Bookworm
Burning energy isn't always about running riot around the house. A bit of mental stimulation will tire out a toddler just as well.
Transport them to a new world with a good book, ideally one with different textures or familiar objects for them to interact with.
---
Coming up with ideas to entertain your little one can sometimes feel like a full-time job in itself, and one that you can never clock-out of! We're here to take some of the strain, so make sure to visit our site often, we're always updating with new ideas to help our island parents!