Welcome to a series of articles dedicated to cultural activities in some of our beautiful towns and cities around Malta.
We're giving you the best ideas for some cultural inspiration for those young minds- let them learn about Malta whilst they still have lots of fun.
Birgu is one of the 3 cities offering you the chance to see some of Maltese history, experience some culture whilst keeping it active for energetic little ones! So here are 5 cultural activities in Birgu that will surely give you a memorable day with the kids.

1. Walk through town
Exploring the town of Birgu in Malta offers a captivating journey through time as you stroll through its charming streets. As you walk through the town, you'll encounter old and elaborate buildings that vividly showcase the historical richness of the area.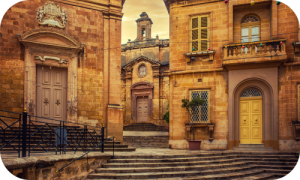 2. Piazza Vittoriosa
As kids stroll through this square, they'll be captivated by the old stone buildings, fancy balconies, and twisty cobblestone streets that feel like stepping into the past. The main attraction in the square is St. Lawrence's Church, where kids can discover the stunning design of the church and learn about its beautiful art.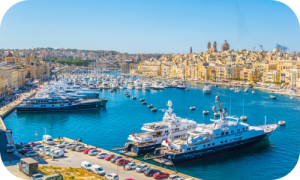 3. Birgu Promenade
Walk down to the Birgu promenade. Here children can enjoy the fresh sea breeze, watch boats passing by, and even feed the local seagulls, making it a joyful experience for the whole family.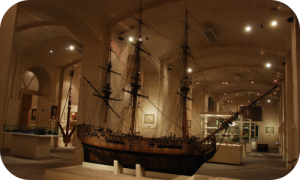 The Malta Maritime Museum in Birgu is an exciting place for families with kids. It's full of great exhibits about Malta's sea history, with models of ships and fun interactive displays for kids. Kids can pretend to be sailors, check out old ships, and learn about Malta's seafaring past.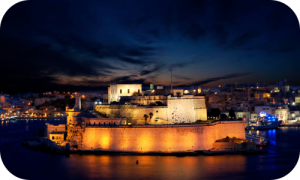 Fort St. Angelo treats visitors to breathtaking panoramic views of the Grand Harbour and its charming, fortified towns. Inside the fort, you'll find a mix of traditional and exciting interactive displays that let you dive into its fascinating history and unique architecture. The fort is also a great place to learn more about the history of Malta and its role in the Mediterranean Sea. It is a fascinating place to visit for all ages, but especially for kids who are interested in history and adventure.
If you tick all of the above, then you'll surely have a terrific cultural day in Birgu.
Keep up to date with our latest articles on Island Bebe.