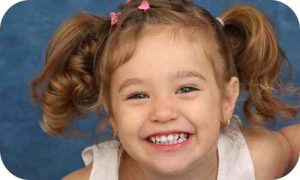 We all know what summer brings in Malta. You might find yourself struggling to find ways to burn off your kids' energy without them actually getting burned in the scorching sun. Whilst there are plenty of kid-friendly indoor activities in Malta that you can book in advance, if you're anything like us, sometimes you fly by the seat of your pants and need a last minute solution. Here are a few of our go-to hot spots (or should we say 'cool spots').
1. The Point Shopping Mall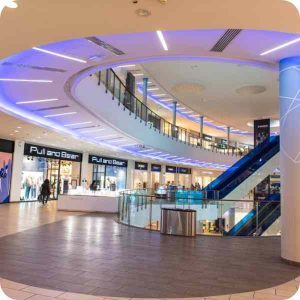 Don't worry, we're not recommending you drag your kids around the shops, because let's be honest, that is hell. You can take them to the various snack bars inside the mall for some refreshment before giving them a little budget to spend in Juniors or on the pay-per-ride toddler equipment on level -2. There is some space on each level for them to run about and thus kill some time. 
What I like about taking my little one to The Point are the convenient facilities: there is easy parking plus clean toilets and a brilliant, private parent & baby room with a chair for breastfeeding and a microwave to heat up any bottles or baby food.
2. Indoor Swimming Pools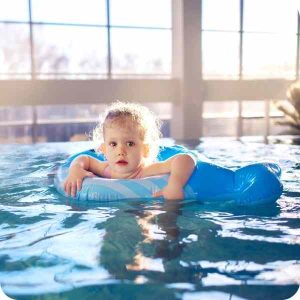 It's tough to find indoor pools that you can just drop in to since most have classes and things at various times throughout the day, but we've tried our best to give you the simplest options! The indoor pool at the Porto Azzurro Hotel in Xemxija is one of the most reasonably priced and although it does host classes, it's often available. It's not fancy, but your kid won't care. The indoor pool at Sanya Eco Spa in Naxxar (pictured) is open for kids on Mondays only and there's no booking required. It's a bit more expensive than Porto Azzurro, but it's also a beautiful, relaxing space that's worth the money. Finally, there is the indoor hydro pool at Yue Aquatic, also in Naxxar. Again, this does host classes so you will have to book a slot online. I've booked less than an hour in advance and hadno issues. So, it's definitely worth trying them if you're at a loose end.
3. Playmobil Fun Park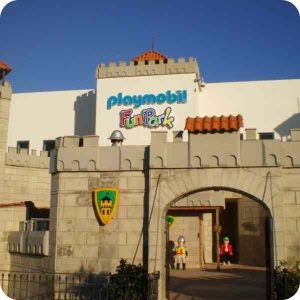 My two-year-old is obsessed with the Playmobil Fun Park, and when we show up bang on opening time, even on weekends we seem to get there before the rush and share the space with only a handful of other families. The large room is airconditioned and filled with lots of toy displays and more than enough Playmobil to go around. Whether your little one is into cranes, horses, fire engines, helicopters, buses, houses, or bright pink cars, there's something for everyone here. There is also a café within the centre. So, you can have a snack break before getting back into the action. You will also find a gift shop if you'd like to buy some Playmobil and continue the fun at home. It also has a super cool outdoor play area with a big ship, a large slide, and much more! So,it's handy for getting some fresh air in bite-sized intervals without being overly exposed to the heat.
4. Esplora Interactive Science Centre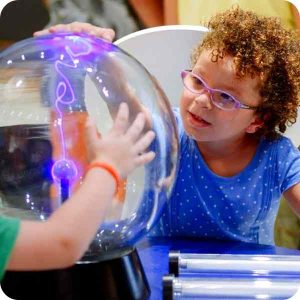 If you're looking for something that's indoors but offers enough to keep your kids entertained for more than an hour or two, then Esplora is for you! There's so much to see and do here, and not only for kids, I had just as much fun as my son did. From science exhibits with fog tornados, volcanos, and firing rockets, to a planetarium showing exciting full-dome shows that really make you feel like you're inside the screen, it's education at its most entertaining. There's a floor dedicated to toddlers, too! This includes an indoor play area and vacuumed pipes all around the walls that your little one can place balls in and watch them travel around the room. Plus there's a café on site, and lots of workshops throughout the day that your kids can get involved in.
5. Malta National Aquarium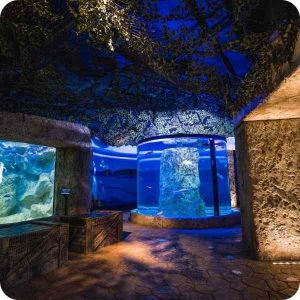 This might be an obvious one, but that doesn't make it less of a problem solver for us frazzled parents. There are many perks to visiting the Malta National Aquarium. The parking is easy, there are always discount vouchers floating around. Moreover, it's air conditioned, the café has great food and there's a toy shop. There are actual sharks swimming around the aquarium too. To make the adventure last longer, we tend to turn around once we've reached the end. This way, we go back through the aquarium twice. There's so much to see too, from the aforementioned sharks, to rays, jelly fish, tiny fish, giant fish! You can even watch divers feeding the fish or cleaning the tanks if you come at the right time. However, it's the ramps and walkways that my kid finds the most entertaining. He seems to prefer walking up and down an incline more than witnesses actual wildlife. But, whatever makes him happy (and quiet), makes me even happier.

Where do you go when you need a last minute activity and it's too hot for the park or beach? Let us know in the article comments on our Facebook or Instagram pages, we'd love to get more tips!
For more family activity inspiration visit our Activities section on site.