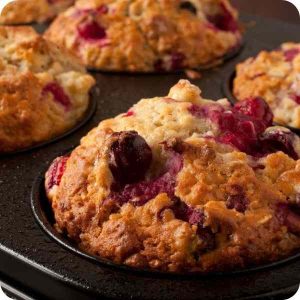 Need some delicious breakfast inspiration for your little ones? Not only are these mixed berry oat bites delicious, but this recipe from Bukkun is also perfect prep for those busy mornings. Make these ahead of time, freeze, and whip out when you're feeling rushed. These bites also make for a handy midday snack.
Oats are super healthy and full of fibre and vitamins which enhance our kids' immunity. The added Greek yoghurt in this recipe is also a great source of protein to help kick start the day!
Ingredients to make 12 Oat Bites:
100g rolled oats
80g plain Greek yoghurt
1 teaspoon vanilla extract
1 egg (swap out for a mix of chia and water if needed)
140ml of whole milk (we use cow's milk, however plant-based works well too)
1/2 teaspoon baking powder
1/2 cup crushed frozen berries
Method:
Mix all ingredients in a bowl
Spoon into a muffin tray which has been well greased
Bake at 180°C for 20-25 minutes or until golden and slightly firm
This mixed berry oat bites recipe is perfect for kids aged from 6 months, depending on the weaning stage of the child.
A big thanks to Bukkun for contributing this super-simple and fast recipe. If you fancy giving it a try, make sure to share the delicious results with us on Instagram! Tag @island_bebe_malta and @bukkunkids.
Bukkun create a range of wholesome, nutritious and delicious food for kids. Each of their recipes has been given the thumbs-up by their in-house nutritionist, with a promise to never use any harmful ingredients, giving parents peace of mind. If you'd like to take the work out of eating well, give them a try!