Carnival 2023 is here! One of the most exciting seasons in Malta, especially for our little ones who love to dress up as a little bee, a cowboy, their favourite cartoon character and the many more costumes we see! Keeping up with all this years events can be a tough one, so we've gathered our top 5 Carnival events that should definitely not be missed. For the full list of Carnival events head to the events calendar.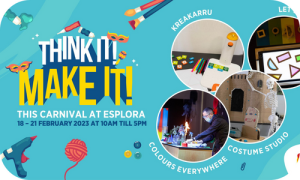 For another year, Esplora is offering us their activity packed Carnival special! From Face-painting to costume creating, Esplora will be offering several interactive activities for children of all ages during this Carnival special. Esplora Intercative Science Centre will be making sure that our children will immerse themselves into a world of colour. This is a perfect event for kids ans they will be able to get their hands dirty and have a chance to unleash their creativity!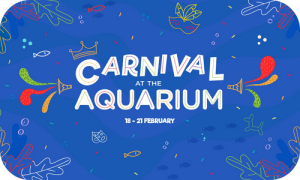 This year, The Malta National Aquarium is bringing back their edition of Carnival at the Aquarium, with a theme kids are fond of and so are we parents! Carnival at the Aquarium this year will be Disney full out! Bringing special guests like Mickey and Minnie for an awesome day of great fun. With all the activities scheduled, we are certain that the kids will have a one of a kind experience. Some of the activities scheduled for Carnival at the Aquarium include a VR Station, and an arts and crafts station. However, once there look out for their one of a kind interactive Octonauts experience!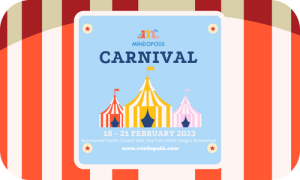 Following the success of their Christmas event, Minilopolis is opening their doors for a special Carnival edition.  Minilopolis with its real life village, offers a one of a kind experience as it allows children to take part in pretend play whilst interacting with others and build new friendships. Minilopolis have great activities lined up this Carnival, and we're positive that your kids will love it!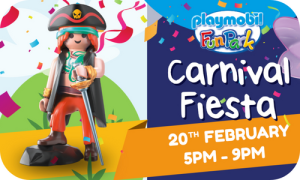 This event is a must go! Playmobil The Carnival Fiesta organised at Playmobil Fun Park will be the perfect carnival experience for all the family. From Mascot parades to puppet shows, kids will certainly have the time of their lives. And if your kids get hungry at this fiesta, they will be served with their favourite party meals, as well as a Playmobil toy to take home with them. Wonderful right?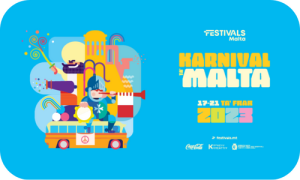 Last but certainly not least, we can't forget the yearly national Carnival event held in Valletta and Floriana. This 5 day packed event is nothing less but a colourful spectacle, showcasing the best artistic dances, costumes, floats and grotesque masks! Will you be joining?
During this colourful season, these top 5 Carnival events will surely offer a unique and memorable experience for the kids. Whether you're a local or a tourist, make sure to mark your calendars and don't miss out on the chance on experiencing the magic of Carnival in Malta!
Check out our check out our events calendar to discover more local carnival events happening this year.
Head to our Facebook Page and Instagram Profile to keep updated with our latest content!