From llamas to geese and rabbits to goats – we were pleasantly surprised by this little petting farm!
Play Equipment
YES
Suitable for all ages, from early walkers to older kids.
Café
NO
Don't forget to bring your own snacks!
Wheelchair Access
YES
Access to all areas via ramps throughout.
Open Space
YES
Plenty of room for kids to run around
Secure
NO
The entrances are not gated.
Dog Friendly
YES
Dogs are allowed on leads.
Picnic Area
YES
Little picnic booths provide tables and seats, as well as shade.
Dedicated Parking
YES
Drive right into the parking lot before walking in.
Bonuses
The animals seemed content and well-cared for.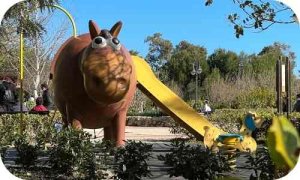 The Ta' Qali Petting Farm (get directions here) isn't close to the Ta' Qali Adventure Park or main picnic area, so it's often left unnoticed – which is a pity. The space is well-maintained, clean and full of entertainment for animal-loving kids wherever you look.
The main paddock area in the centre of the space houses goats and pygmy goats, sheep, a llama, a donkey, a pony and a horse. We were happy to see that they all walked up to the gates to greet us when we approached.
Dedicated vending machines for animal feed have been removed due to COVID restrictions. However,  the management explained that visitors are welcome to bring along some carrots and lettuce if they'd like to feed the animals in the paddocks! All they ask is that you let them know beforehand.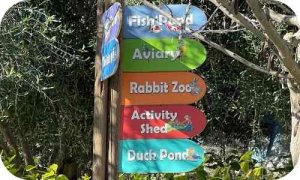 As you walk around, you'll encounter a Rabbit Zoo, where many of the residents are actually available for adoption. Next to this you'll find a pond full of ducks and geese, an aviary, a chicken coop and a fish pond.
Kids have loads of space to run around, although do be aware that the one path that leads to the car park (and eventually the road) is not gated.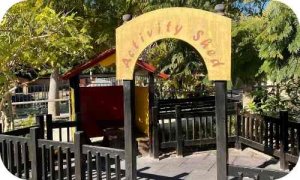 There are plenty of benches around, as well as a few activity sheds that house picnic tables. There are also two play areas with farm-themed play equipment. 
All in all, we were pleasantly surprised by this little gem! The animals seem well cared for and happy. The space is clean and maintained, and the gardens that surround the space are beautiful. Definitely a good bet to spend an hour with the kids.
Where to find it:
Opening Hours:
Winter: 06:30 – 19:30
Summer: 06:30 – 20:30
For more playpark guides and things to do, check out our section on Where to Go in Malta!