Pregnancy is tough both physically and mentally, but it's also a time where it is important to focus on health and relaxation. "Easier said than done" I hear you say as you use every ounce of strength to waddle up the stairs with bags of groceries.
It can often feel impossible to find the time or motivation to take care of yourself, and even when you do, it can be a worry knowing which maternity therapies are safe and effective.
Blooming Mamas was founded by Danika Bilocca, a midwife specialising in complementary therapies for expectant mamas. From aromatherapy to hypnobirthing and birth preparation classes, Blooming Mamas will bring a bit of calm to your mind and body as you wait for your little one to arrive.
We spoke with Danika to find out more about this initiative and how expectant mamas can bring a bit of calm to an otherwise very hectic and tough time.
What is Blooming Mamas and why did you start it?
Hi all! My name is Danika Bilocca, and I'm a midwife specialising in complementary maternity therapies. As a midwife, I have always been passionate about empowering women to be in control of their pregnancy and birth.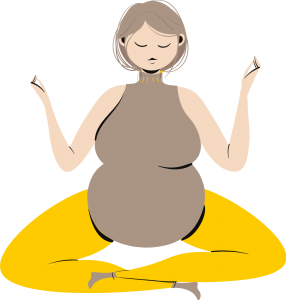 During midwifery work experience overseas in the UK, I was exposed to the use of complementary maternity therapies during pregnancy. During this time, I developed a life-long passion for the use of natural therapies in the maternity sector and have since successfully acquired a Diploma in Midwifery Complementary Therapies with Expectancy Ltd.
After ample preparation, hard work and determination, Blooming Mamas was established. The aim of Blooming Mamas is to offer safe and effective, yet natural care choices within maternity services. The maternity treatments offered include aromatherapy, prenatal and postnatal massage, hypnobirthing, acupressure and birth preparation classes. All the treatments provided are underpinned by my philosophy of promoting maternal good health and wellbeing as well as empowering mamas to have a mindful pregnancy, birth and parenthood.
How do you think this can change and help the birthing experience?
Maternity therapies can be very beneficial during pregnancy, birth and the postpartum period. All complementary therapies focus on maintaining physical, spiritual and mental relaxation. Studies show that making use of relaxation treatments during pregnancy will assist mama's mind and body to gently step into the flow of birth.
Aromatherapy and massage in particular may help relieve the physical discomforts of pregnancy such as nausea and vomiting, muscle aches, headaches, swollen legs and feet, and carpal tunnel syndrome. In addition, aromatherapy and massage are highly beneficial in terms of relieving psychological symptoms. In fact, it is known that women who make regular use of aromatherapy & massage during pregnancy are less likely to suffer from anxiety, antenatal or postnatal depression, and are more able in keeping a positive mindset throughout pregnancy, childbirth and beyond.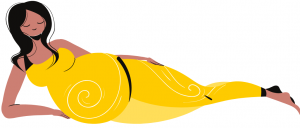 Research shows that regular aromatherapy massage treatments towards the end of pregnancy allows the body to reach a deep relaxing state which decreases stress hormones and thus allows the release of natural Oxytocin (Love Hormone) – which is the primary hormone responsible for the commencement of labour. Consequently, it can aid in the natural transition to labour, minimising the need for medical interventions.
Hypnobirthing also promotes positive psychological wellbeing and assists mamas to achieve a sense of relaxation during pregnancy and birth, and helps them to develop trust and confidence in their body. Hypnobirthing allows mamas to get on the right path to achieving a positive and empowering birthing experience. The utilisation of hypnobirthing techniques such as breathing exercises, positive visualisations and birth affirmations will help expectant mamas to build birth confidence, feel more prepared for labour and birth, and cope better with the pain of childbirth. Hypnobirthing does not guarantee a pain-free birth but will definitely help towards having a positive birthing experience, whatever turn their birthing takes.
How can one mentally prepare for the 4th trimester and postnatal experience?
The 4th trimester is essentially the first 3 months after a woman has given birth. The transition to motherhood brings a lot of changes and challenges to a new mama so it is essential for all expectant mums to prepare themselves mentally for the period after birth. First and foremost, I believe that having the knowledge on what to expect after birth and how to handle the first stage of your baby outside the womb is of primary importance for mums.  Therefore, attending educational classes during pregnancy is essential to manage their expectations accordingly.
The postpartum period is another opportunity for the mind and body to relax, and as the body recovers, the mum bonds with her baby. The use of aromatherapy and massage is beneficial for postnatal recovery and adaptation to motherhood. Hypnobirthing techniques and self-hypnosis during the 4th trimester will also assist mamas in the transition to motherhood, as it provides them with ways to achieve a state of relaxation and calm well-being. It will serve as a helpful way for new mamas to understand themselves better, enabling them to relax during the most challenging situations.
During the Hypnobirthing programme, focus is given to bonding with the baby post-birth as well as mentally preparing for the challenges of motherhood. The Hypnobirthing course is much more than just about pregnancy and birth – it is also about appreciating life and taking care of yourself and your baby. In fact, it is known that Hypnobirthing reduces the incidence of postnatal depression and creates a more positive postpartum experience.
Joining support groups will help new mums discover healthy tips, advice and help to cope with the new challenges of motherhood. It is also important to rest as much as possible to help the body to recover so mums can adjust to their new role.
You work in a hospital too, do you use your experience at Blooming Mamas in your day-to-day midwife routine.
Being a midwife, I am highly passionate about giving high quality care to the whole family unit. At my place of work, I still maintain my  philosophy of ensuring that mamas have a mindful pregnancy, birth and postpartum experience. I believe that, as a midwife, it is essential to maintain a positive mindset at the place of work, to assist mamas in having a positive birthing and postpartum experience, even if their birth didn't go as planned.
After having such an intense bond with a family over a relatively short time, how does it feel when the moment ends and the family go off into the sunset?
The midwife-mother relationship is so fundamental to the maternity process. Even though the mother might only meet her midwife on the day of the birth, I do feel that the bond is developed and strengthened so quickly and leaves a huge impact on the mother's birthing experience.
As midwives we have a crucial role in making the mother feel well cared for and safe during pregnancy, birth and the postpartum period. The miraculous moment of bringing a new life into the world still makes my eyes blur with happy tears every single time. It is just so beautiful to witness a new life and the process of a woman transitioning into a mother.
The development of such a strong bond and trustful connection between the midwife and the mother makes our job feel worthwhile. Rather than feeling sad when it's over, I feel honoured to have played such a crucial part of the best day of their life and I feel grateful to have had an influence on facilitating a positive birthing experience for the whole family.