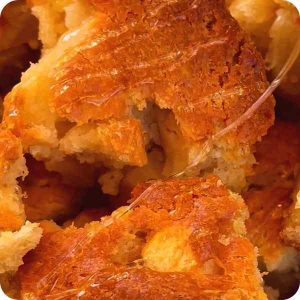 It's always nice to have that treat ready, isn't it? Here's a recipe that is ideal for your little ones from a year over. This apple tray bake recipe for kids is also vegetarian and can be made gluten free. You can serve it for breakfast or for a quick snack in the afternoon. We're positive that the adults will get to love it too!
Apple Tray Bake Recipe
Prep Time: 10-30 minutes
Cook Time: 30-60 minutes
Servings: 16 slices
Ingredients:
4 eggs
300g of eating apple
2 tsps vanilla extract
60mls maple syrup or agave
250g unsalted butter (room temperature)
300g self-raising flour (or use a gluten free option)
Method:
Preheat the oven to 180°C, 160°C fan.
Grease a rectangular 30 x 20 cm baking tray and line with baking paper using some extra butter.
Mix the butter with the maple syrup, vanilla extract and 1 tbsp of flour until the mixture is soft.
Add the eggs one at a time. Add 1 tbsp of flour with each egg added. Beat in thoroughly. Sieve in the rest of the flour and fold in gently.
Dice the apples into 1cm cubes and fold gently into the cake batter.
Pour the cake mixture into the baking tray.
Bake for 35 – 40 minutes or until golden.
Cut into slices and drizzle some honey on top. Serve and enjoy!


Tip for Storage:
Add a pinch of salt to the mixture and the dessert will last for a longer shelf life. Store in an air tight container at room temperature or opt for the fridge (if the weather gets warmer).
Video Recipe
Every now and then, kids deserve a treat, and this apple tray bake recipe for kids is an ideal go to dessert!
Looking for more inspirational baking ideas for your little ones? Check our foodie section.