When the time came to start weaning my little one, I was caught off-guard by how terrifying the whole experience was. I don't know what I expected, I mean, I knew that he wasn't going to come out of the womb ready to chow down on a steak dinner, but I was surprised that when it comes to solids, a baby has to learn almost everything from scratch.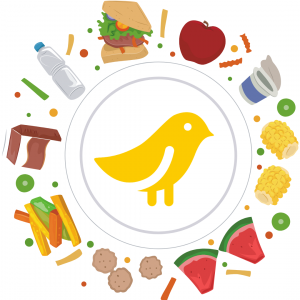 Between chewing, swallowing, dealing with different food textures, literally biting off more than he could chew and an incredibly sensitive gag-reflex, the whole weaning process is not always a smooth ride, and this can be super scary for a new parent.
Around the time I began weaning my son, I went to a mum and baby fair at Ta' Qali where I picked up Annabel Karmel's recipe guide: The New Complete Baby and Toddler Meal Planner. I had no idea who Annabel Karmel was (that is how clueless I was about the parenting world), but I needed guidance and this book seemed like it would be helpful.
I read it from cover to cover and the confidence it gave me was incredible. It uses a mixture of both puree feeding and baby led weaning so I could really take my time and experiment without feeling like a failure if one day one approach worked, and the next it didn't.
The book is divided up into recipes by age with an example weekly meal plan at the end of each chapter. Some of the recipes were expensive and some called for ingredients that I just couldn't find, but there are so many recipes in the book that I had the freedom to adjust the meal plans to suit our family and budget.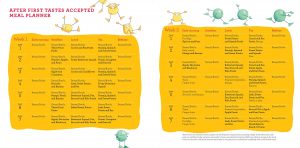 My little one loved everything, the gradual increase from purees to textured food really worked for him, and although there were still the odd incidences of gagging, I no longer came out in an overdramatic cold sweat ready to call an ambulance every 5 seconds.
Not only did it help me begin weaning with confidence, but this book also became a continuous reassurance to me, something that I kept in my kitchen knowing that I always had a guide to turn to if I was a little bit stuck for ideas.
Whether your little one prefers baby led weaning, purees, or both, it's worth having this baby and toddler meal planner on your bookshelf for those times when you need some inspiration. My son is 18 months old now and eats us out of house and home. He has a healthy relationship with food and I feel that a lot of that is down to the confidence this book gave me.
Annabel Karmel's Baby and toddler meal planner is available to buy online here. For more useful products and great brands, head to our Island Products section.
Our Promise To You
At IslandBébé, your trust is of utmost importance to us. That's why we only endorse quality products that we would use ourselves. Thank you for supporting our partners so that we can keep bringing you the best local content for you and your little bébés.