As a trainer and mother of two turbo-cute babies, Leah Camenzuli has a passion for fitness and parenthood that has made her an Instagram hit in Malta. We spoke to her about what it's been like to raise a family away from her home country and some of the surprises that come with starting a family. Here's a look into our adopted Aussie's motherhood journey so far.
What surprised you the most about parenthood?
How much we are willing to sacrifice our own comfort/happiness for theirs from the moment they are born. You're uncomfortable and dying to use the bathroom but your baby is happily nestled on you…so you hold it. When you feel like staying in but you know they love and thrive on fresh air…you grab the car keys. And these are not even conscious decisions, you wouldn't have it any other way! My parents used to tell me "wait until you have kids of your own", and they were right.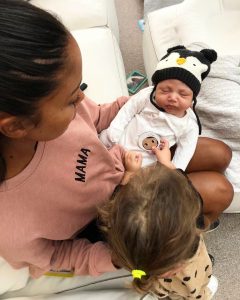 I was also pleasantly surprised by how much of a "community" parenthood is. Being included by other Maltese mothers on coffee/play dates has made such a positive impact on my experience. And, especially as an expat, I couldn't be more grateful.
As an expat parent, what unique challenges have you experienced?
First and foremost one of the most obvious challenges is not having your own family and friends from back home on your parenting journey and in your kids lives as much as you had envisioned.
Being born and raised in a country like Australia, where land and space is abundant, I think a, let's say random, challenge I've faced whilst living in Malta is the inability to walk freely in some areas, especially where we live. Broken pathways, vehicle obstructions and narrow streets can be rather daunting especially as a new mum taking to the streets with your new baby.
I'm proud to say I'm a pram ninja after 2 years' practice but for any new mums-to-be living in Malta, one of the best things I can recommend is a lightweight pram/buggy. As stylish and beautiful as some of them are, if they are big and cannot be carried on your own, they are just not practical (depending on where you live obviously).
All in all though, it's been a smooth and amazing experience so far raising Sophia and Harry in Malta.
What are some of your favourite places to go as a family in Malta?
Anywhere with greenery. Some of our favourite places are Kennedy Grove, we recently discovered Buskett Gardens, Kitchen Garden and Golden Bay (we used to go to Riviera, but now those steps, especially with two kids, is no small feat).
Nature was a huge element in my upbringing and I'm trying and hoping to include it in my kids lives as much as possible, whenever possible.
What advice would you have for someone preparing for their second child?
I'm going to keep this simple!
Invest in a sling/carrier for your newborn (lifesaver).
Fill up your first baby's 'love tank' (and your own) as much as possible before the second arrives.
Prepare your first born as much as possible for their new role as a big brother/sister.
Discuss shared responsibilities and ground 'rules' with your partner – even if you already have a well-oiled ship, having a second baby is a game changer.
Be ready for a whole lot more love and beautiful chaos in your life!

How has your passion for fitness helped you on your maternity journey?
As a mother of two via caesarean, I can safely say, hand to heart, maintaining my fitness during my pregnancies made such a positive impact on my pregnancy and recovery. I must admit I don't remember the last time, aside from 0-6 weeks postpartum, that I've not trained 3-5 times a week, and because of that, training came quite naturally during my 9 months. Obviously some days I couldn't stomach it, but it was always a priority to even fit in 15 mins.
There are so many benefits to working out during pregnancy which gave me that extra drive, one of which is dealing with hormonal fluctuations. Movement kept my happy hormones in check and kept me feeling like myself during pregnancy. I am moody pregnant! Aside from rather smooth recoveries, I believe the strength I had maintained through my second pregnancy helped me manage two little ones on the days my husband isn't home.
Please note mummies, don't feel pressure to grab dumbbells and smash out a savage workout. Sometime a simple brisk walk or bodyweight exercises can make all the difference.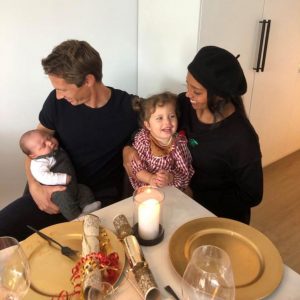 Thanks to the lovely Leah Camenzuli for giving us some time out of her no doubt insane schedule! If you'd like to meet more of Malta's parents, check out our Island Parents section.