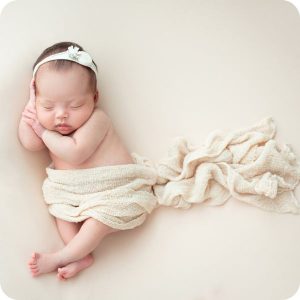 After nine long months of 'expecting', the switch to 'baby is here!' can bring with it a whirlwind of emotions. Nothing says welcome to parenthood as much as the baby's first cry and that wave (read 'tsunami') of responsibility that washes over you. Babies come with no manual – a definite cliché, true, but boy is it real!
Truth is, no matter how much you prepare in advance, how many courses you attend, and how many parenting books you read from cover to cover; nothing prepares you for parenthood as real parenthood does. But – try not to beat yourself up, it's a learning curve for all and soon you and your little one will create your own routine and your own way of being in sync.
To make the logistical aspect of this life-changing moment a tad easier, we've listed the things you should be aware of in these first few weeks.
Health
Key Paediatrician Appointments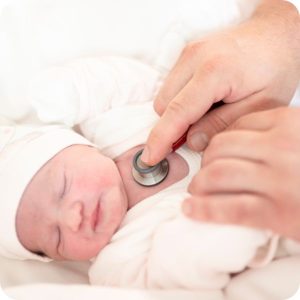 While in hospital, and if there are no other health issues, your little one will be seen twice by a paediatrician assigned specifically to your baby. This is followed by three midwife visits when you return home. The baby is weighed at birth and upon discharge and you will be asked to visit the breastfeeding clinic to see that the baby is growing well. If there are no other issues, Dr. Alexandra Camilleri Warne recommends scheduling a check up with your paediatrician at 3 – 4 weeks.
Following this, you will have two, free vaccine appointments with a paediatrician at the Well Baby Clinic. The first takes place when your baby is 6 to 8 weeks. You can opt to do this at the public clinic, or privately with your paediatrician of choice. It's important to note that not all vaccinations are covered by the government's free schedule.
Ideally, you should get your little one checked by a paediatrician on a monthly basis until they turn 6 months. During this check up, the paediatrician will monitor your baby's weight, height, head size and development.
Malta's Vaccination Schedule
You can find Malta's National Immunisation Schedule for children aged 0 to 16 below. Source: health.gov.mt

Postpartum care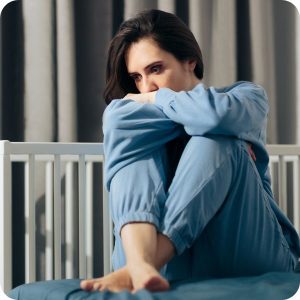 You can share any concerns you may have during the at-home midwife visits. Apart from checking the baby, the midwife will also ask you questions about your own healing and well-being.
You will be advised to make an appointment with your GP or through the public health system for the 6-weeks postpartum check up. 
Feeling down or depressed after the birth of your baby is more common than you think – but this doesn't mean you have to navigate these feelings alone. There are various local organisations, support services and health professionals who can support your mental health after having a baby. These include the Perinatal Mental Health Clinic at Mater Dei Hospital, the Community Mental Health Clinics, and the Psychiatric Emergency Service at Mater Dei Hospital. Learn more about the baby blues here and postpartum depression and the support available to you here. 
Admin
Register your baby in Malta
Every child born in Malta must be registered with the Public Registry within 15 days of the birth. Take with you your identity card and the documents provided by the hospital. Ensure that the latter have been signed by a person who witnessed the birth (physician, surgeon, midwife or other person in attendance).
It's important to note that registering a birth doesn't mean being eligible for a passport. Babies born in Malta to parents who are not Maltese are not automatically granted citizenship. If you're living here as an expat, make sure to also visit your country's Embassy or Consulate. You can find a list here. 
Where to register a birth in Malta: 
Identity Malta Agency Office,
Mater Dei Hospital,
Triq id-Donaturi tad-Demm,
l-Imsida MSD 2090 
OR 
Public Registry,
Onda Building
Aldo Moro Road, Marsa MRS 9065
Tel: (356) 2590 4200 
Where to register a birth in Gozo
Gozo Public Registry,
By the Bastion Road,
Victoria VCT 1335,
Gozo
Tel: (356) 2215 6381/2/3/5
You can also register a birth online or by sending an email on [email protected].
Once the notification of birth is complete, the birth certificate may be ordered online within 10 working days from www.certifikati.gov.mt.
Children's Allowance
Once you've registered your child, a process to benefit from children's allowance kicks in. You will be automatically registered to receive a children's allowance based on the minimum rate. You can apply for a higher rate of payment if your declared household income is less than €25,409. A schedule of benefit rates is available. This payment is sent every 13 weeks. You will also receive a one-time bonus of €400.
Maternity Leave and Maternity Leave Benefit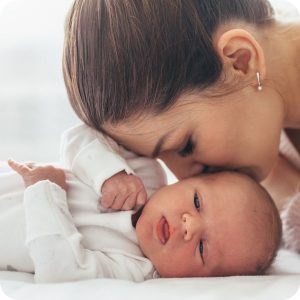 The maternity benefit entitles you to 14 weeks pay, 8 of which you may take prior to the birth. 
The maternity leave benefit entitles you to an additional 4 weeks. If you have a full time, part time or casual job, your employer must provide a declaration form including the dates of the availed maternity leave, the unpaid maternity leave and the date when you intend to return.
The first fourteen weeks are paid by the employer and the Department of Social Security pays the remaining four.
Check out this article for detailed information on maternity benefits if you're self employed or self-occupied.
The application must be submitted within 6 months from the birth of the child.
Welcome to Parenthood
We hope this information saves you from some tedious research and leaves you with more time for more important things (like smelling your baby's head :)). Congratulations!