If you're expecting your first child and feel like you're stepping into the unknown, especially when it comes to what it's really like to give birth at Mater Dei, here is one honest account of the experience there from a first-time mother.

My baby was a big boy, 4.01kgs to be precise. At 38 years old, I was classed as having a "geriatric" pregnancy (can we please kill that term?), I also had gestational diabetes, a history of miscarriage and had actually lost net-weight during my pregnancy (probably because the hungry monkey finished sucking up his nutrients and decided to treat himself to some of mine).
It was for these reasons that I was referred to Mater Dei by my obstetrician for a C-section two weeks before my due date. His view was that if I tried to deliver this fully-baked behemoth naturally, there was a good chance I'd end up having an emergency C-section anyway, so better to negate the aforementioned risk factors and bring him out smoothly.
So off I went to Mater Dei with my referral letter. I was admitted that evening and stayed there for two weeks in total.
The Ward
The ward I was in was spotless, as was my room, which only had two beds in it. I was relieved to find that I would only be sharing with one other person. Unfortunately, she was a snorer, so if I have one tip for you, bring ear plugs! She was discharged after a couple of days and was replaced by a lovely woman who'd just had twins (and thankfully did not snore).
The toilets were also clean and spacious, the bed was comfortable and although it would benefit from having more places to put your stuff, I really can't complain about the room. After carrying so much extra weight around for so long, now lying propped up in a remote-controlled bed felt like I was on a comparative spa break. It was good to forget about work and life, and just be taken care of for a little while before my life got turned completely upside down.
I would recommend taking your own pillow, some lavender oil, and a few things to make the room feel like yours. At the end of the day, it's still a hospital, so don't expect a fluffy welcome mat and mood lighting.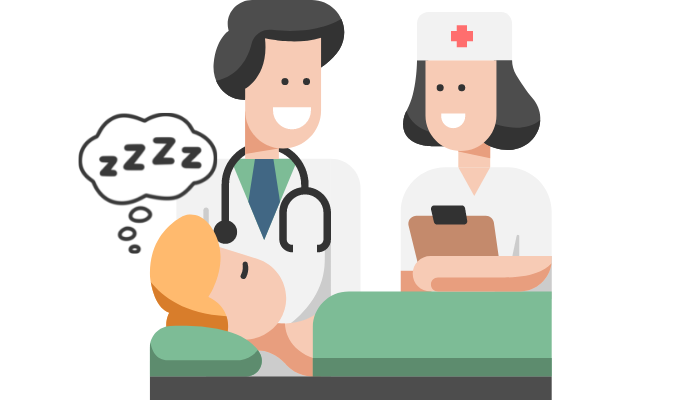 It was also really helpful to see all the new babies coming and going too, it got me used to their size and their needs and seeing how they feed and hearing how they cry. As someone with limited experience with newborns, it was a valuable crash course before my own big day.
The Staff
There are a lot of staff buzzing around like busy bees, so you will see a lot of faces. The majority were really, really lovely. Of course, there are the permanently grumpy ones who walk around with a face like they're chewing a wasp, but with so many staff, you aren't going to win them all.
One in particular made me laugh with her teasing. After my C-section, I had to be given a suppository. She asked me if I would like to be given it now or in the afternoon. I suggested now to get it over and done with, to which she replied "Great, so this will be the last memory I have before eating my lunch." I nearly spat out my water.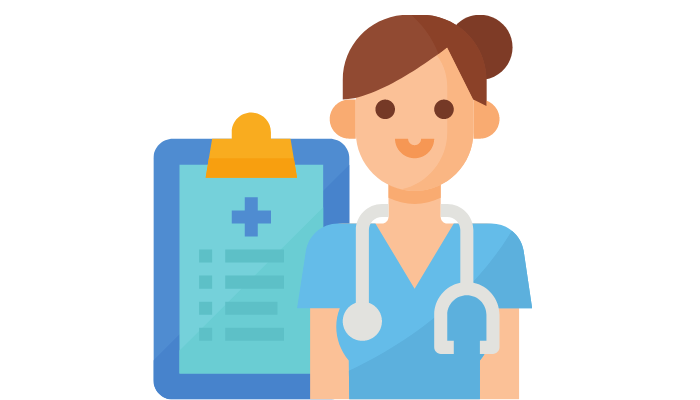 The obstetricians will do their rounds every day to check on you and, in my case, give you an update on the surgery date. They continuously referred to me as having an elected C-section, with one or two even asking me why I didn't want to give birth naturally. This did bother me since it was my very experienced obstetrician that referred me for the C-section with what felt to me like valid reasons.
It was as if they thought I was just trying to avoid a natural birth because I was lazy or something. And no matter how many times I told them the reasons, they would still say "So you would prefer a C-section. Why?"
Listen, Doctor, I spent over a hundred God damn euros on a hypnobirthing course, I was ready for action, and I was disappointed when I was told that it would be safer to have a C-section, but I felt very comfortable with the reasoning behind it, so can you please stop guilt-tripping my vagina?
The Food
I would love to tell you that the food at Mater Dei is the exception to the rule of hospital food. But I can't, it is truly basic, and if you don't like mashed potatoes, you're pretty much screwed. The portions are also quite small for a hungry mum so another tip would be to bring as much food with you as you can fit in your bag.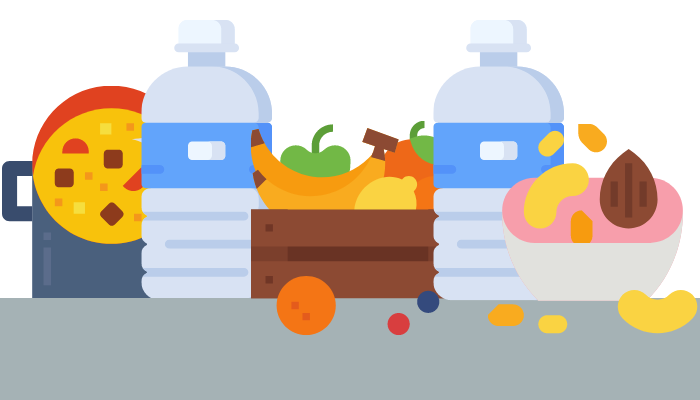 They have a small fridge in the communal kitchen where you can keep your butter or a yogurt or two, but it's small, so don't be bringing a full roast chicken expecting to be able to jam it in there. There is also a microwave in the kitchen which is great, but some patients thought it would be a fabulous idea to microwave things like fish and brocolli. Please don't do that, no one wants to taste your dinner when they breathe.
You are also not able to use the drinking water on the ward, you have to bring your own, so, again, lots of bottles of water will be needed when you arrive and throughout your stay.
The Birth
The birth itself was chilled out and all went very smoothly. I was wheeled down to theatre where I was taken into the prep room, leaving my partner waiting outside. Here I received the regional anaesthetic in a very cold room, with the most pain coming from trying to hold the required pose with a load of baby elbows jamming into my organs. The needle itself didn't hurt so much. Soon I was numb, and I was moved through to theatre where my partner was waiting for me all dolled up in his fancy surgery outfit.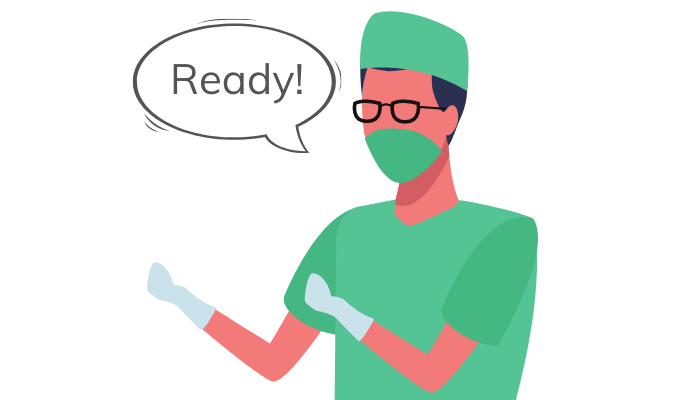 Although I couldn't feel anything in terms of pain, I could really feel them pulling and tugging at me, a strange sensation more than anything else, but nothing that made me feel scared or panicky. Saying that, I was surprised at how forceful they have to be to get the baby out, and then the placenta, he must have put up a fight.
He cried the instant they took him out, and I burst into uncontrollable tears before I had even seen him. Just hearing him was so overwhelming and emotional. They wrapped him in a blanket and I got to have a quick look before they took him into a different room to be checked over. My partner went with him and got to see his baby wriggling around in the incubator while I was wheeled through to the recovery room.
That is where my memory goes a bit blank until I got back to my ward, although I was completely fine and coherent, I think the whole thing must have been so overwhelming that my brain just couldn't process it properly.
Back in the ward, the staff noticed that my baby was vomiting a lot and there were issues with his blood sugar levels. After 48 hours, he was moved to the NICU.
The Neonatal Intensive Care Unit
If you are worried about your baby being taken into the NICU, please don't be. Although I would obviously prefer that my son didn't have to go there at all, in some ways it was a blessing in disguise. It's easy to forget that you are recovering from a physically and emotionally exhausting event (or major surgery if you have a C-section), and if anyone knows how to look after a sick baby, it's the nurses in the NICU.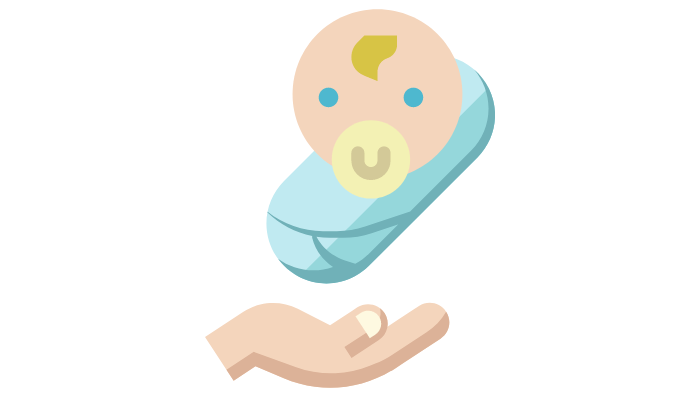 I got to visit him at regular periods throughout the day, but I also got to sleep and build my strength for when I would finally get to take him home. They taught me how to change his nappy, feed him, bathe him, the lot. Meanwhile back on my ward I was learning how to express my milk from people who know what they're talking about.
After nine long days, I finally got to take him home, but by that point I was well rested, well educated, and happy that my baby was coming home fit and healthy. He's two years old now and I have had no issues to suggest that his time in the NICU affected our bond.
The Breast-Feeding Clinic
I'm not going to undersell it, Mater Dei's Breast-Feeding Clinic is an absolute life saver, and I feel so lucky that this service is offered to new mothers in Malta for free. It's run by Helen Borg, senior midwife and infant feeding specialist who has a wealth of knowledge on all things baby feeding, and you can drop in to see her and her team anytime during their opening hours.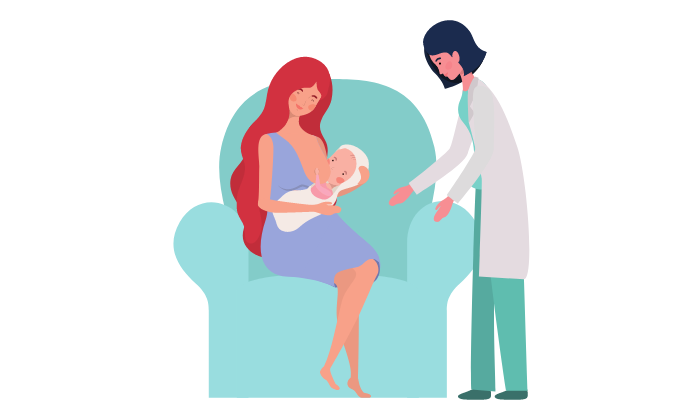 At the clinic the midwife team will weigh and measure your baby, as well as help you get the hang of breastfeeding and can even help you with weaning when the time comes. I highly recommend this service to all new mothers, it's a friendly, empowering place to go whether you need to laugh or cry over a cup of tea!
We are also lucky enough to have Helen share her knowledge with us in our Help Me, Helen! Series, where she discusses the common issues she comes across in the clinic and how you can rectify them. Definitely worth checking out.
Good Luck!
I know that everyone's experience is different, and mine wasn't exactly standard, so this is not a one-size-fits all account of what it's like to give birth at Mater Dei, but for me, having my child there was a positive experience on the whole. It was calm, clean, and extremely educational, just make sure you bring food and don't let anyone guilt trip your vagina!
For more insights from local parents, check out our Island Parents section. Don't forget to follow us on Facebook and Instagram too and have us delivered straight to your newsfeed.