I remember one of the first thoughts I had when the midwife wheeled me into the postnatal ward and the afterbirth pain started kicking in: "I'm NEVER doing that again".
Of course – and as most new mums can attest to – that soon changes to "I'd do it all over again in a heartbeat!" or, in my case, 6 weeks post-birth, "I miss giving birth!". If anything, it's mother nature's twisted way to keep humanity going.
So when it was time to plan our second, our future baby's exit strategy was the least of my concerns. Still, there was plenty that kept me up at night – some of it was more than reasonable, while on others – I couldn't have been any more wrong. 
Now two years in, here's what I learnt about transitioning from 1 to 2 kids:
1. The shift from 1 to 2 is easier than 0 to 1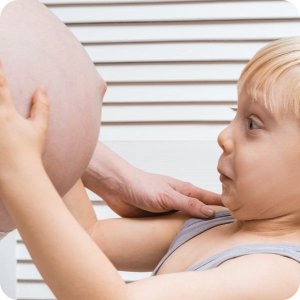 I'm an introvert – I crave time alone. So going from 0 to 1 was a shock to my system. Suddenly, I was never physically alone, yet I did feel lonely at times. I couldn't just grab the key, open the door and leave. There was always somebody else to think about – and when I did get time alone, I missed my daughter terribly. 
The feelings and emotions of new motherhood are equal parts tough, elating, exhausting and beautiful. With a second baby, there's still a hormone concoction to make any wizard jealous, but it's less of a change. You kind of know what you're getting yourself into and you're somewhat already accustomed to a routine that's more baby friendly.
So with a second baby, I knew I won't have much alone time. I knew I should probably batch cook and freeze a ton of meals, because who has time to cook with a newborn? I also knew to plan and sort everything that needed sorting before the due date, to make sure all deadlines were met. I made the most of the nesting phase and really got the house in tip top shape, fully aware it wouldn't happen again in months. Basically, I knew what to expect and what to prepare – both emotionally and logistically – and it helped.
2. You're more confident 
Motherhood brings with it buckets of unsolicited advice, some good, some okayish, and some that's downright rubbish (cue eye roll). With a second baby, you know all too well which too heed and which to ignore. And if it takes some lying – "ah, you're right, I'll do that next time", then so be it. We all know how insistent some people can get.
3. You'll become a pro multitasker
My son (as did my daughter) cluster fed. Every. Single. Day. So of course I had to learn to multitask. When there are two little humans needing you, a house to take care of, and maybe even work, you learn to achieve a lot with a little – little time, little energy, and little sleep.
Of course, self-care is important in all of this too. Burnout is real. So if a calm bath gets your spirits up, try to fit one in, even if it's at 5am after the baby's first feed. 
4. Support is so important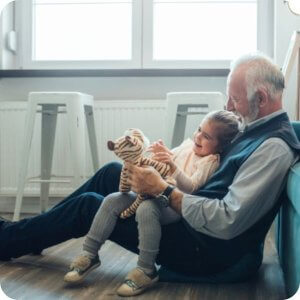 Navigating early childhood can be hard. Truth is, it would have been very difficult without help from our family and friends. Of course, COVID has changed this. It has robbed us of our village for far too long. Still, if you can get help from a tight bubble, it does make a world of difference. We especially loved having help with meals. It also helped to have family visit and play with our daughter.
5. They will love each other eventually
When the baby was a month old, our daughter, crying, told us she didn't love him. She was really sad – she had high expectations of his arrival. It broke our heart to see her dealing with such big feelings – she knew she should love him, but that she couldn't get herself to.
Fast forward a few months – and a pandemic (aka staying at home together for days on end) – and she proudly told us she loved him so much!
Today, they're inseparable. They have a way of understanding each other that us adults still have to decipher. Seeing the bond they have is amazing.
6. There's no limit to love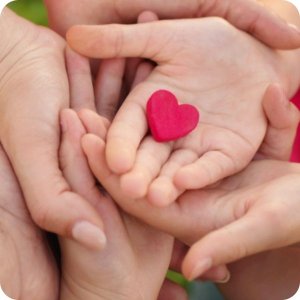 Personally, the greatest lesson of all is that I really underestimated love. My greatest worry when pregnant with our second was that I won't love him as much as I loved our daughter. Falling in love with her was a process – it took time, but with each day that passed my love for her grew stronger and stronger until I couldn't (and I still can't) describe it. 
My second labour was long – It started and then stopped, and then started again only to drag on for hours. It wasn't difficult, but it was emotionally taxing. I'm a huge fan of the Positive Birth Book – in fact I had read it from cover to cover but skipped the part about slow labour. My first labour was quick, so I thought it would be useless to read. Ha. So I opened the book, found the section on slow labour and read it.
The book suggested writing what I was feeling, my fears. Easy: finding it hard to fall in love with the baby. I opened the notes app on my phone and literally poured my heart out. How scared I was that I won't love the baby as much as I did my daughter. How I didn't want to be away from my daughter during my time in hospital. How I didn't want our amazing relationship to change. Writing it all out helped me come to terms with my fear and I found myself saying, "You can come out now. I'm ready for you."
I know it sounds strange. But it worked. And boy was I wrong. It was love at first sight. And when my daughter came to see us, I realized there's no limit on love. Your heart just grows – they both become your everything. 
So if you're still on the fence about transitioning from 1 to 2 kids, I'd say go for it. What's there to lose? (Well, except for sleep.)

For more insightful articles from parents across Malta and Gozo, visit our Island Parents section. Don't forget to follow us on Facebook and Instagram for family tips, tricks and parenting lols.