Tahini is not something I would have thought to put in muffin batter but, mixed with banana, OF COURSE this is going to be delicious! This Banana and Tahini muffin recipe from Sam's Bits and Bites is quick, tasty and portable for when you're on the go with your little ones.
(Please note that sesame seeds should treated as nuts, so avoid if your child suffers from allergies.)
Happy baking!
Ingredients (makes 4 muffins)
1 Banana, mashed 
3 tbsp runny tahini paste 
2 tbsp honey 
1 tsp vanilla essence 
1 egg 
1 1/4 cup oats  
1 tsp baking powder 
Chopped dark or milk chocolate 
Sesame seeds to top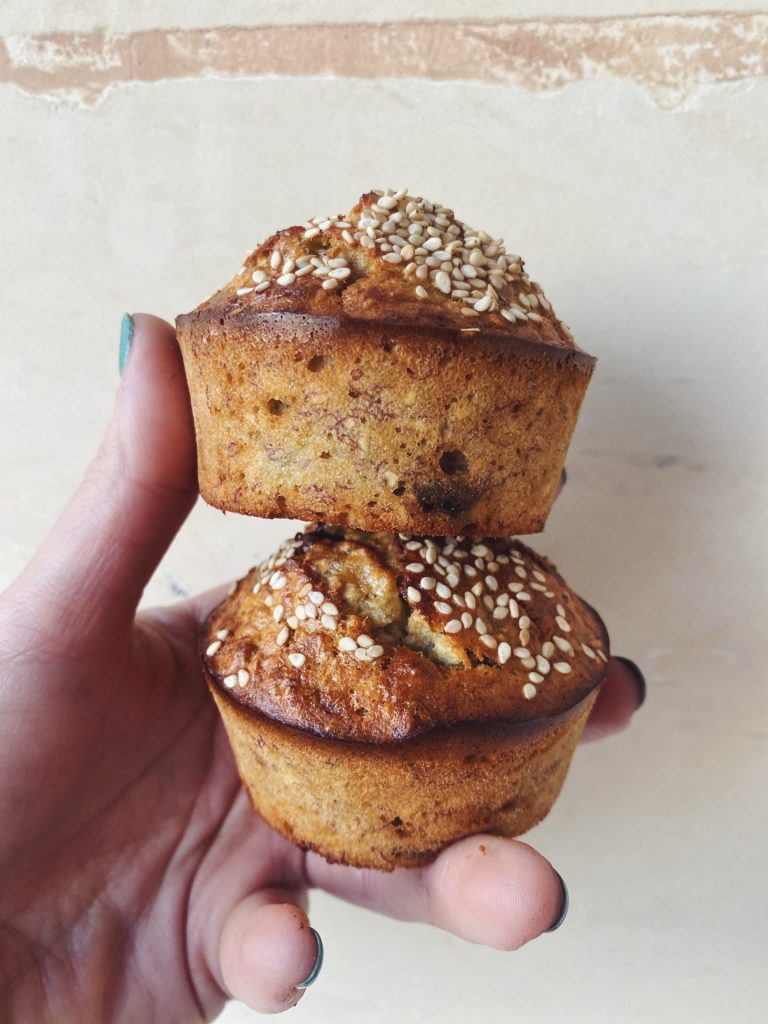 Method
1) Preheat oven to 180 degrees. 
2) Mash banana and combine wet ingredients. 
3) Add in dry ingredients and then fold in chopped chocolate. 
4) Fill muffin moulds then top with sesame seeds. 
5) Bake for 20-22 minutes or until a toothpick comes out clean.
We can't wait to try out this Banana and Tahini Muffin Recipe! If you give it a go, don't forget to tag @island_bebe_malta and @samsbitsandbites in your #instafood pics!
For more great recipes for the whole family, check out our Island Foodie section.