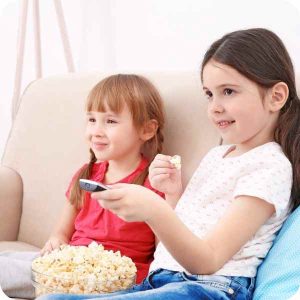 By now, the majority of Malta's population is subscribed to Netflix, either with a personal account or a shared one across households (it's technically not allowed, but it's still working so no one's complaining yet.) So, when Disney+ penetrated the Maltese market, we had to know what it's all about and if we should move en masse to another streaming giant. The great debate – Disney+ vs Netflix. Here's our take on Disney+ and Netflix and how the pros and cons of each shape up our final verdict. 
Disney+ vs Netflix Price
Disney+ is substantially cheaper than Netflix. Here's how they compare:
Basic Subscription (watch and download on 1 device) €7.99
Standard Subscription (watch and download on 2 devices)  €12.99
Premium Subscription (watch and download on 4 devices) €17.99
Monthly Subscription Fee (up to 4 screens) €8.99
Annual Subscription Fee (up to 4 screens) €89.90/year
We think that simultaneous viewings on multiple screens are a must, especially if you have more than one child or the adults in the house also love to watch their favourite shows. This means that Netflix's basic subscription doesn't make much sense for a family with kids, especially if they're older. The standard subscription is better in this regard, but it's substantially more expensive than the Disney+ alternative.
Price Wars Hero: Disney+
Disney+ vs Netflix: Which has the best content?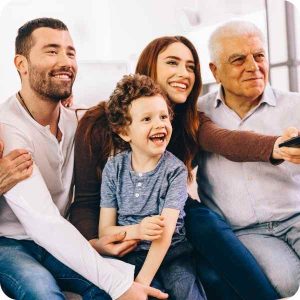 Let's just start this by saying that both have extensive libraries with many great titles. That said, we think Netflix has a more diverse selection for adults, with films and series from different countries and we've come across some true gems along the years. The home screen also shows you what the Maltese population is watching and you can either follow suit or go for a foreign language series with bad artwork but a fab storyline. 
That said, there is a dark side to Netflix: it has a tendency to make titles disappear. A true pain if like us, you have a kid who's obsessed with one movie when there's a whole library to explore. Anyone like us, still searching for Sing? 
Disney+, on the other hand, has all the big names: all the animated classics we grew up with (some with disclaimers urging viewer discretion – some characters and storylines did not age well at all), and all the titles kids are obsessed with: Frozen, Encanto, Turning Red…the list goes on. It's also home to Star Wars, and Marvel and Pixar movies.
Content Challenge Winner: For Kids: Disney+; For Adults: Netflix
Interface, Responsiveness and Video Quality
We've been subscribed to Netflix for over a decade now, so we're well used to the platform. That said, it didn't take long to get used to Disney+ as the categories are helpful, as are the recommended titles. However, we did see a stark difference in terms of responsiveness. Netflix is much faster, with Disney+ lagging behind on this front. 
It's also much harder to skip from one episode to another when screen mirroring Disney+ to a TV that doesn't have the Disney+ app. We've experienced some bugs (the app crashed a couple of times) when viewing episodes this way. Netflix's video quality is also much better but this could be due to the way they compress video files (we had to google the 'why' of course). 
Speed Star: Netflix
The verdict
In an ideal world, we can see ourselves subscribed to both streaming services as their offering is quite different – but it can also get expensive (hello inflation). Kids love the titles on Disney+ and they get excited every time Mickey Mouse or Elsa pops on the screen. They also love a lot of the titles on Netflix, including Blues Clues, Blippi and Rainbow High. As for adults, it depends if you're ready to miss out on the next season of Bridgerton or Stranger Things in favour of more Disney… Ultimately, the final choice boils down to your family's interest and entertainment budget, as both Netflix and Disney+ have great titles to enjoy.
Keep up to date with the latest article on Island Bébé here.