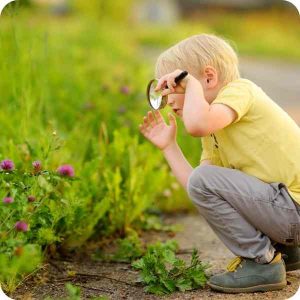 If you are planning to stay home or you are taking your little ones out, and you want to keep your kids occupied and entertained, we've got you covered! Scroll on and check out these scavenger hunt ideas for your kids. All you have to do is print out the template and let your kids become little explorers. Let them have some fun! And, just like that, you'll have some more free time on your hands mama! Unless you want to join in the hunting too 😉
Our free printable scavenger hunt ideas for kids
Beach Scavenger hunt
We know that kids love games as they always seek out to play. Keep them entertained on your day out at the beach with different games including a beach scavenger hunt. Whether you are visiting the beach this summer or you plan to take a stroll there in winter, this beach scavenger hunt is a fun activity to take with you.

Free printable – Get this beach scavenger hunt here.
Playground Scavenger hunt
Kids enjoy spending time out at the playground where they get to play on the swings and slides. Yet, we also know that kids love to do different things. Coming up with a new game on the spot is not always easy. So, we've created this playground scavenger hunt printable to take with you. This playground scavenger hunt will also help your kids learn the names of the play equipment there as they explore the area.

Free printable – Get this playground scavenger hunt here.
Camping Scavenger hunt
Looking for a fun, inexpensive way of keeping your little ones entertained on your next camping trip? We've put together this camping scavenger hunt for your kids. The best part is that all the items listed can be found next to your campsite. So, you can easily watch your little ones from a distance or tag along.

Free printable – Get this camping scavenger hunt here.
If you want to add an extra game in, we also have a nature scavenger hunt for little ones and older kids here.
Hike Scavenger hunt
Spend a day out and discover new places. Make it extra fun with our hike scavenger hunt. Print out a scavenger hunt printable for the different hikes you go on. Then have your kids compare which new items where found at the different locations. You can also write out the new items found at the back of the paper. Then your little ones can draw the things and colour in.

Free printable – Get this hike scavenger hunt here.
Neighbourhood Scavenger hunt
Make the most out of your neighbourhood walk. Print out this neighbourhood scavenger hunt for some fun. Spice things up a little and invite your kids to take photos of the things they find using your phone.

Free printable – Get this neighbourhood scavenger hunt here.
Fun in the car Scavenger hunt
We all know how a car trip with kids can go. We've been there! This is why we created this fun scavenger hunt to get your kids entertained and play it during their ride in the car. Print out this car scavenger hunt before your trip and hand it over to your kids. You can also make up stories of the things they see whilst driving. That should work, to keep things going smoothly for a little while.

Free printable – Get this car scavenger hunt here.
Indoor Scavenger hunt
We know that it's important to have a few tricks up our sleeves mamas. This simple and fun indoor scavenger hunt will keep your little ones busy for a while. Because, who doesn't love a treasure hunt? Kids can do this alone, with a friend or a sibling.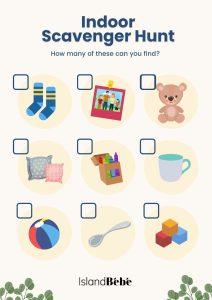 Free printable – Get this car scavenger hunt here.
We hope that these scavenger hunt ideas for kids will help you to keep your little ones entertained and busy for some time! Happy hunting to the little ones!
Looking for other ways to entertain your kids? Check out the do list here.