Wondering where to take your toddlers and kids next? Check out our compiled guide and review of the fantastic Pembroke gardens and playground. A place you surely do not want to miss out on! Head to Pembroke and make your way up from St. George's Bay. There you will find this magical place for you and your little ones.
Play Equipment
YES
A large area designed for children between the ages of 5 and 12.
Café
No
There is no café within the playground or garden but one can find a small food/café truck just further up.
Wheelchair Access
YES
Park is on one level throughout.
Open Space
LARGE
There is a lot of space to run around.
Secure
YES
All entrances are secured by a gate.
Dog Friendly
NO
No pets are allowed except for guide dogs.
Picnic Area
NO
There are park benches but no tables.
Dedicated Parking
YES
There is a parking area opposite the playground.
Bonuses
Tranquil area by the sea. The Pembroke gardens are just opposite so one can enjoy them too.
The Pembroke Gardens
The Pembroke Gardens are a beautiful spot for a short stroll with the kids. The Gardens also have a small enclosed play area, which was designed for children between the ages of 2 and 5 years. The Gardens also have a few ponds where your little ones will spot goldfish, other fish and a couple of tortoise too!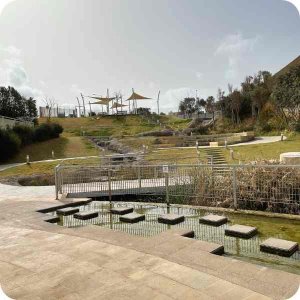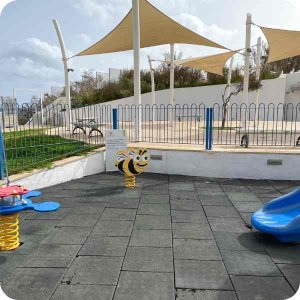 The Pembroke Playground
Right next to the gardens, you will find the Pembroke playground. This is quite a fantastic one in terms of size and fun elements it offers for both toddlers and kids. The playground is very safe as it is enclosed with various gates. There is also a parking area right next to the playground itself, so you will definitely have no trouble in finding parking.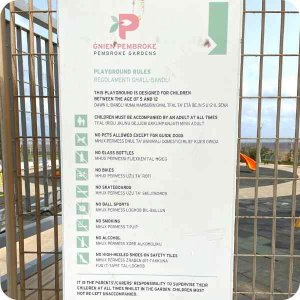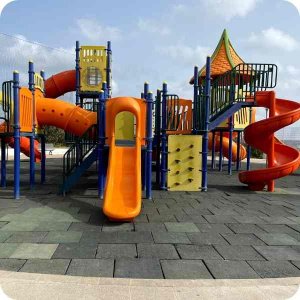 Whilst you're around Pembroke, we've done some more digging for you! Other places you can go to with your little ones. Check out this video and we're certain you'll want to visit too!
5 Places to do with toddlers and kids in Pembroke – Swieqi area:
Where to find it:
For more playpark guides and things to do around Malta and Gozo, check out our Activities section