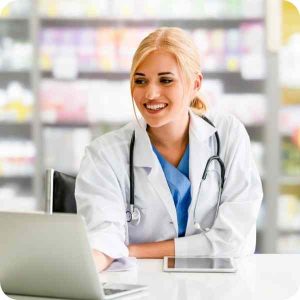 This article contains products we love from Brown's Pharmacy. 
The kids are sick again and you're wondering if you should visit the GP or paediatrician. You recall the last time you were there: last week. If this sounds like you, know that you are not alone. We've all experienced that cycle of childcare or school for one week, home for two, and another week at childcare or school, only for it all to repeat without a break. Add siblings to the mix, and it all gets a tad more complicated. What many of us are unaware of is that a pharmacist can be your point of contact for minor illnesses and common ailments. While pharmacists cannot diagnose medical conditions, they can answer many questions. And as parents, we often have a TONNE.
In this article, we go over the common ailments that a pharmacist can dispense medications for, what you can ask them, and what they can do to help.
Which conditions can be assessed by a pharmacist?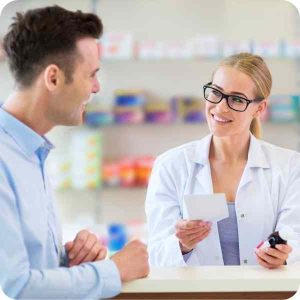 "Pharmacists are the most accessible health professionals; they are often the first point of contact for advice about your family's health", says Dr. Elena, Head Clinical Pharmacist at experts section.  Once you visit your pharmacist and explain the case, they will decide on a course of action, depending on the severity of the illness or injury. At this point, they can either suggest medication or refer you to another health professional, such as a GP, paediatrician, dentist or optometrist . Pharmacists must complete a rigorous 5-year university degree which also includes hands-on training experience, so their advice is well-informed and educated. 
Dr Elena lists some common ailments where a pharmacist can assess and dispense medications: 
Cold and flu

Aches and pains

Insect bites – We love using the coresatin hand/sanitising cream, available at Brown's Pharmacy. 
Nappy rash – Our usual go-to nappy change cream to prevent nappy rashes is the NeBiolina nappy change cream, available at Brown's Pharmacy. 

Teething problems

Colic

Cradle cap

Gastrointestinal problems, such as diarrhoea and constipation

Lice prevention and treatment

Eczema and skin rashes
Can a pharmacist prescribe medications?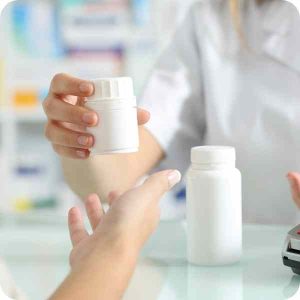 "Pharmacists can dispense over the counter medication for minor ailments, supplementation, dermatological products, and baby formula," explains Dr. Elena. Medication dispensed by a pharmacist can cure a disease, alleviate symptoms, prevent a condition from worsening, or help recurring health problems.
While medicines can help speed up the healing process, make our little ones feel better, and are sometimes a must, often enough, it's easier to fly to the moon than administer said medicine to an unwilling child. So, can a pharmacist dispense medication in a format that is easier to give to our children? Not always, says Dr. Elena: "Paediatric formulations are designed to ensure that children have access to necessary treatment. Unfortunately, this is not possible with all medication, however the pharmacist, who is a medication expert, will help the parents find appropriate medication for the age of the child using the appropriate administration route".
What should I ask the pharmacist?
It's important to have a clear way forward in terms of administering medication as well as any potential side effects. You may wish to ask the following questions when visiting your pharmacist:

What are the side effects of this medication?

Every medication can cause side effects or allergic reactions. It's important to know what you can potentially expect as well as point out any known allergies to your pharmacist

How long should we treat with this medication?

Prolonged use can have unwanted side effects – clear this up with your pharmacist and jot down notes to remember

Is this ok to take with —?

If your child is already on a specific medication, check with your pharmacist for any potentially harmful interactions. It's important to tell your pharmacist what your child is taking, including drops, inhalers, creams, vitamins or supplements
What other services do pharmacists offer?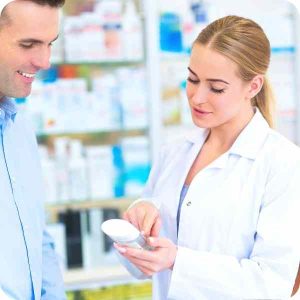 "Pharmacists can help patients manage repeat chronic medication, and offer advice on healthy living, vaccination, smoking cessation, and weight management. They can also offer diagnostic and screening tests, such as blood pressure tests, glucose tests, cholesterol tests, food intolerance and allergy tests," explains Dr. Elena. And if you'd like to speak to a pharmacist in private, you can do this, too: "Pharmacies have consultation rooms that can be used to speak to the pharmacist privately."
Your pharmacist is the first point of contact for common ailments
Minor illnesses are synonymous with early childhood and a trusted pharmacist can help you and your little one ride this wave. That said, if your child has signs of a more serious illness, always contact the paediatrician or GP or, depending on the gravity of the situation, take them straight to the Emergency Department.
Seek more expert advice at our experts section with various other articles.