This article is written in partnership with jesmondmizzi.com.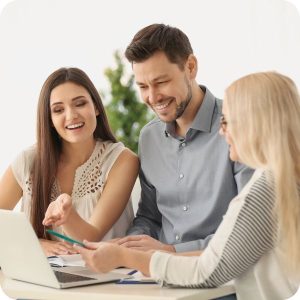 It's easy to lose track of the long-term when you're knee-deep in the daily grind.
Retirement is not something that comes to mind when you're getting the kids ready for school. Nor does it, when you're trying to keep your cool as you navigate rush hour traffic. Or when you're racing against the clock to get bath, book, bed done at a decent hour.
But then you find yourself replacing heels for comfy shoes and choosing cosy nights in instead of jam packed days. This all reminds you that time is flying. You're getting older (shock, horror), and that what feels far off, is actually getting closer. With all this in mind, let's talk about retirement and pension plans.
Here's the low-down on our pensions
By now, we're all aware that the state pension on its own is insufficient, especially if you're looking forward to a relaxed and comfortable retirement. A private pension plan can supplement your state pension and allow you to have the lifestyle you want. At Island Bébé, we've been working with Jesmond Mizzi Financial Advisors Ltd to address the elephant in the room. More importantly, we want to raise awareness on this subject to ensure that today's parents do not neglect their financial future.
As Benjamin Franklin once said 'In this world nothing can be said to be certain, except death and taxes'. If therefore the tax man is offering you a tax rebate of up to €750 on your pension contribution, why not go for it?
We are fast approaching the end of the year and if not utilised, the tax credit will be lost. Tax credits cannot be rolled over to future years and every year that passes will be a missed opportunity.
Once you decide to start investing in a private pension plan, you'll be asked for your preference between two different options. These being 'With-Profits' and 'Unit-Linked'. Since this bit is quite technical, we asked for insights from the experts. They also shared an exciting offer valid until the end of the Year on the 'Unit-Linked'. Check out what they had to say below: 
The difference between With-Profits and Unit-Linked Pension Plans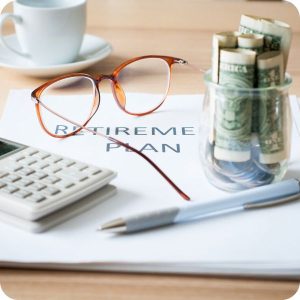 "There are different types of personal pension plans which include 'With-Profits' or 'Unit-Linked'. The main difference between the two is the investment element i.e., where the pension contributions are invested.
'With-Profits' plans have contributions pooled together with money from other policyholders and invested in the insurance Company's With-Profits Fund. This fund is highly diversified and cautious and seeks to provide smooth and stable returns. Since this fund is conservative by nature, one should not expect high returns.
'Unit-Linked' plans provide a more adventurous approach where the contributions buy units in a selection of funds of the individual's choice. Here, the individual has more control. The return on investment depends on the performance of the funds to which the plan is linked. The investment here is more dynamic, therefore returns are expected to be higher to compensate for the higher risk. There is a limited time special offer until the end of December 2022, where an additional €175 will be added to a new unit-linked pension plan.
Key Takeaway
As time goes by, a Private Pension Plan is becoming more of a need. The longer you take to decide, the more tax credits you will miss out on and the shorter the term to build a sufficient financial cushion for retirement. Educating yourself on the options available helps you make an informed decision; one that works best for you and your needs.
Learn more about how to  plan your finances as a family in Malta by getting in touch with the experts at  Jesmond Mizzi Financial Advisors or call on +356 2343 5715. For more tips and advice on all things related to family life, visit our Island Parents and Experts sections.
Jesmond Mizzi Financial Advisors Limited (C30176) is an enrolled Tied Insurance Intermediary under the Insurance Distribution Act for MAPFRE MSV Life p.l.c (MMSV). MMSV (C-15722) is authorised under the Insurance Business Act.  Both entities are regulated by the Malta Financial Services Authority.    
The Products are manufactured by MMSV and distributed by Jesmond Mizzi Financial Advisors Limited.   
Tax treatment depends on the individual circumstances. Tax legislation and the amount of rebate may change in the future.    
If you stop paying your plan before the chosen retirement date, you may not get back as much as you invested.
If you invest in this product, you will not have access to your money before the retirement date.
The income/value you get from this investment may go down as well as up.