The Greenhouse at Greens Supermarket Malta is fab for parents and kids
As a parent, it's sometimes difficult to find an eatery that ticks off all boxes. This is especially true if, thanks to a pandemic – and as in our case – the kids in your life forgot what it's like to actually eat at a restaurant. So when we came across The Greenhouse, located at Greens Supermarket Swieqi, we knew we had to share why we love it so much! 
It's been tried and tested by the Island Bébé adults and tiny tots – this is why we think The Greenhouse is fab for parents and kids!
#1 The Greenhouse play area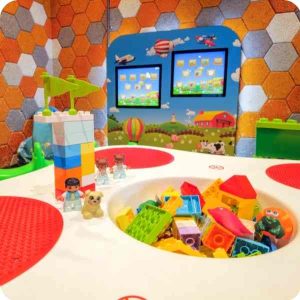 There's no need to justify why this tops our list – a play area makes all the difference in this season of life! The Greenhouse play area is an immaculately kept, inclusive area where children can unleash some of their energy (and creativity) safely, all set for a calm meal once food gets to the table. Of course, parents still have to supervise their kids, but eating out is so much easier with an area where kids can be just kids. And when that play area is in a restaurant that serves proper, adult food – then that's an additional plus! And this brings us to the The Greenhouse.
#2 It's a bistro, cafeteria, and pizzeria all wrapped in one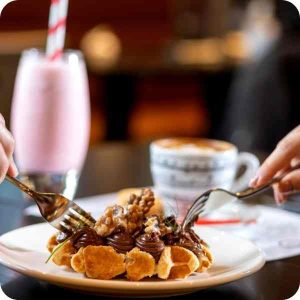 There's something for everyone on The Greenhouse menu. From comfort food to more fancy dishes, it's all freshly prepared with seasonal produce and the finest local and foreign ingredients. The meat and fish dishes are freshly sourced from the butcher and fish counter (a few steps away at Greens Supermarket!). The menu changes according to the time of day: fresh rolls straight from the Greens Bakery, with seasonal fruit and veggies for breakfast; pastries, sandwiches, and hearty plates of pasta for lunch; and then amazing sushi rolls prepared by the in-house sushi chef at your request. If you're there for a quick coffee, there are some divine items on their Café Menu, including sumptuous pastries and healthy salads. And for the picky kids, the Pizza Napolitano cooked in a classical stove oven is among the best on the island! 
#3 You can get your grocery shopping done, too!
As a parent you probably fall into one of two groups. The first breaks out in a sweat at the thought of grocery shopping with kids; the second starts to strategically think about the trip a week in advance – and then breaks out in a sweat eventually. There's no beating around the bush with this one: grocery shopping with kids in tow can be stressful. We've found that a treat attached to the trip works wonders though. Add some Greenhouse play time ahead of the aisle adventure and grocery shopping becomes much more doable. 
#4 Save money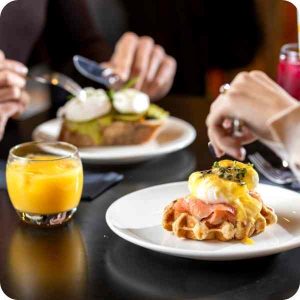 If you're anything like us, dashes into the supermarket after work (while dying of hunger) puts a huge dent in the grocery budget. It turns out that shopping on an empty stomach is expensive. With The Greenhouse + Greens, we love how easy it is to combine Saturday lunch and groceries – it's much easier to stick to the grocery list after a good meal. It's an outing in itself, and one that is fun for the whole family. 
#5 The environment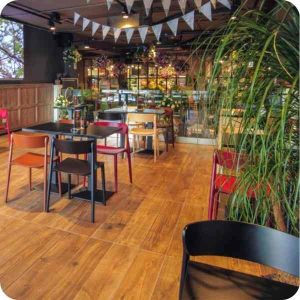 The Greenhouse environment is chill and has a calming effect. Our kids love the seating, especially. It's great for everything from a quick coffee before grocery shopping, to a fully fledged dinner with family. Knowing that what you're eating couldn't be any fresher is another big plus. And if you can't eat in, their menu is also available for takeaway and on Wolt and Bolt, in the same great quality as when you're eating at the restaurant.
Have you tried The Greenhouse? Let us know what you think! 
Keep up to date with our latest articles and tips here.