There was a time when you would celebrate Valentine's sipping cocktails in an oak-scented steak restaurant, dizzy from the first flushes of love. Now you're both covered in baby poop, you haven't washed your hair in 5 days and a hangover is ABSOLUTELY OUT OF THE QUESTION.
But all is not lost, lovers. Just because you don't have a babysitter organised this weekend, doesn't mean you can't have a good time with your favourite person. Here are 5 Valentine's date night ideas you can do from the comfort of home once the little one has gone down for the night.

1. Attend an Airbnb Virtual Event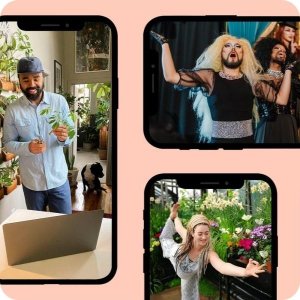 Airbnb Online Experiences is an awesome platform that offers "unique experiences led by one-of-a-kind hosts". Whatever you're interested in, there will be a live online event to match your mood. Through the magic of the internet, you can experience a fabulous day in Paris with a Parisian, train with a samurai in Japan, enjoy guided meditation with sleepy sheep, drink beer with the Brits, or follow a plague doctor around medieval Prague, and that's only a few of the hundreds of events on offer. In terms of Valentine's date night ideas, this, my friends, is a veritable goldmine.
Brb, just going to drink some sangria with drag queens in Lisbon.
2. Unplug your Valentine's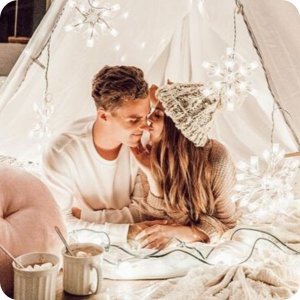 As parents, life is hectic, there's always something to remember, messages to reply to, emails to send, meals to plan, things to buy. This Valentine's Day take a few hours off by having an unplugged date night. No phones, no TV, no tablets. Build a fort in your living room, pack a picnic, grab some pillows and blankets and just forget about the to do lists. Plan your next hypothetical holiday together, talk about your plans for the future, play a card game, take a trip down memory lane, have a laugh! You've earned it.
3. Join a Live Pub Quiz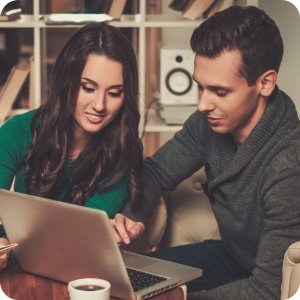 Having a child requires flawless teamwork, so why not pour yourselves a glass of wine and show off your formidable couple skills in a pub quiz? Table Fish is an awesome YouTube quiz live streamed from Ireland which takes place every Tuesday and Friday evening. Quizmaster Chris spoke to us about how helping some friends in need inspired him to create this fast-growing quiz platform.
"When Saint Patricks' Day was cancelled in Ireland last March, we knew COVID-19 was getting serious, so I jumped to hosting an online quiz for my friends. On the 17th of March, the first quiz went live over WhatsApp and email, but my business partner and friend Aidan happens to be a software developer with a penchant for building new tools, so when I mentioned the success of the first quiz, he got straight to work building the Table.Fish quiz platform.

We were able to maintain a "pay what you want" model, in which we make no money ourselves, but pass all of the proceeds onto our hospitality industry friends out of work from COVID who became our official question writers and "score-cerers". All of the excess money we made we sent off to various Irish charitable organisations, and we've managed to donate about €10,000 so far. Our quizzes run every Tuesday and Friday evenings and have grown to a peak of almost 250 teams per quiz from all over the world."
Table.Fish is Island Bebe tried and tested and it was great fun. To take part, simply register your team name here, then follow the on-screen instructions to join the quiz. The quiz starts at 9pm Malta time and takes around 2 hours.
4. Make a Pizza Together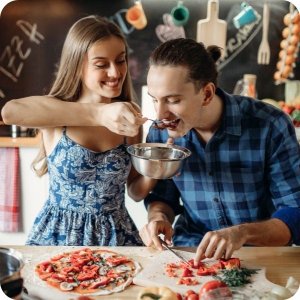 There's something quite romantic about cooking, and I don't know about you, but the quickest way to my heart is through my stomach. Get your hands dirty by making a pizza together from scratch, stock up on the dough ingredients then invent your own pizza with the toppings of your choice. Once it's ready, settle down to a movie or simply have a good chat.
So, if your relationship was a pizza, what would it be called?
5. Take on an Upcycle Project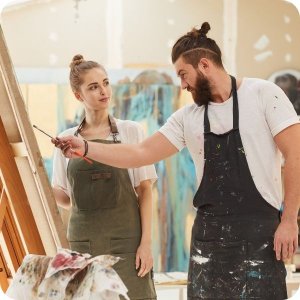 If you've always wanted a pallet coffee table, breeze block planters, or recycled storage for your kid's craft materials, then make Valentine's the day that you put your heads together and create! Not only will you be proud of the finished product but you'll have spent some quality time together. They say one man's trash is another man's treasure…we say one man's trash makes for a perfect date. Need some inspo? Check out Pinterest for some great upcycle ideas.

With such a hectic lifestyle, it is so easy for parents to put themselves last. Whether you choose one of our Valentine's date night ideas, or simply use the time to relax, make sure to have a bit of 'we time' this weekend. You're more than a mum or a dad, you're a formidable team and it should be celebrated!
For more family activity ideas, visit our Island Activities section.