For places to visit with your children and toddlers in Malta, check out our top 5 places to go to with your little ones in central Malta.
1. Run around Mdina Ditch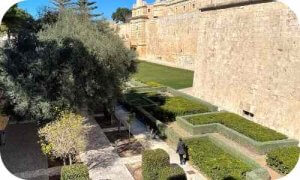 One of our favourite places to go to with children in central Malta is Mdina. The Mdina Ditch Gardens offer ample space for children to run around and enjoy themselves. There are also some benches where you can stop for a quick snack. These gardens make for a lovely stroll which can be taken further up to Mdina. In Mdina, one can also enjoy a scrumptious cake or a refreshing ice-cream. Mdina is a quiet and lovely city to visit. However, make sure to pack up a light jacket as it gets chilly up there!
2. Look for tadpoles at Chadwick Lakes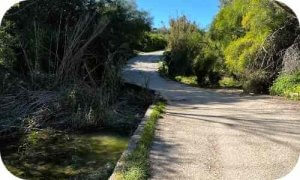 After the winter rain, Chadwick Lakes is in full bloom, and it becomes a nice trail to take up. The kids will love jumping in puddles of water, meeting new furry friends along the way and they will also have a blast looking for tadpoles there! Make sure to take with you a pair of wellies for your little ones as playtime might get messy.
3. Meet the friendly animals at Ta' Qali Petting Farm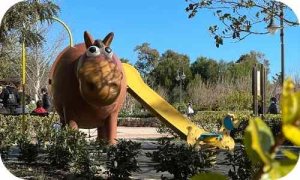 The Ta' Qali Petting Farm is a must go to if your children love animals. The place is clean and well kept and the staff really cares for the animals there! Amongst the animals that you will spot, you will find ducks, geese, chickens, rabbits, lamas, goats, sheep, horses and even a donkey! You can spend a lovely hour there as make your way around. There are also various benches and a couple of activity sheds that are ideal for picnics. One can also find two play areas with farm-themed play equipment.
4. Walk through San Anton Gardens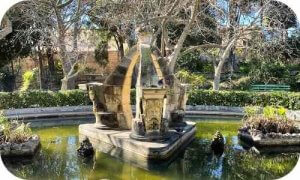 If you're look for a beautiful quick outing, then we've found the perfect spot for you. San Anton Gardens are situated in Attard/Balzan Area. These gardens are made up of multiple pathways that lead to different spaces within the garden. The exit is also very close to the President's Kitchen Garden. The pathway is relatively flat, and one will be comfortable to take a stroll around with a pram, buggy or even a scooter for the kids. One can also enjoy a quick bite or read a book on one of the benches that there are around.
For animal lovers, San Anton Gardens will be another location to add to your list! You will find colourful peacocks strolling around, swans and ducks chilling in one pond and several turtles in another! As you make your way around, you will also meet chickens and roosters. Once there, you will also meet new friends and other children.
5. Take a scoot through Ġnien L-Għarusa tal-Mosta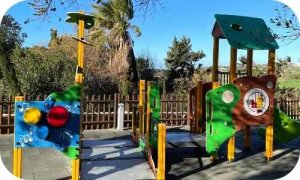 Ġnien L-Għarusa tal-Mosta offers a lovely, shaded area beneath the trees. This makes for an ideal stroll with your children, and they can also enjoy themselves at the playpark area. There is plenty of space for kids to run around, or scoot through to explore the garden. If you venture past the playpark, you will also come across a small amphitheatre that you can visit and stop for a quick snack or let your kids play in the area.
For more playpark guides and things to do, check out our section on Where to Go in Malta!